The Evolution of Underwater Security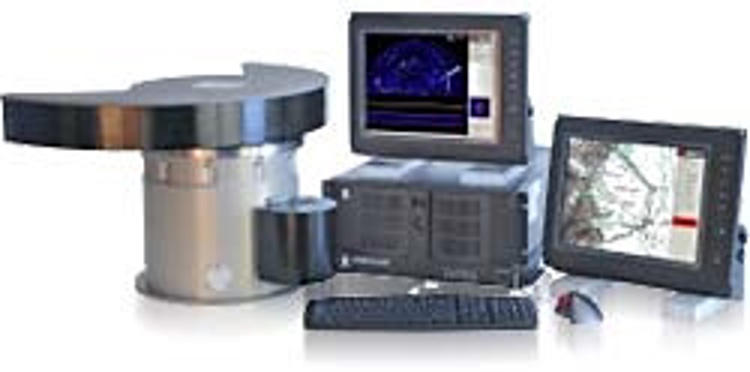 Kongsberg Mesotech Ltd., announced today the release of their new DDS 9000T Series Diver Detection Sonar. Two new models, the DDS 9000 and DDS 9001 operate at 90 kHz frequency, the optimum frequency for diver detection. Initially KONGSBERG is offering these two models with 200 degrees and 360 degrees of horizontal coverage, respectively. Different options expand the range to more than sixteen different configurations. Two levels of operator interfaces are offered with the DDS 9000 series, a basic sonar processor and a sophisticated target tracking processor that can be expanded to serve up to 10 systems using Ethernet connections.
Max Muntener, Engineering Manager for Kongsberg Mesotech Ltd. states, "The DDS series is the culmination of a long term, very extensive development effort. We are fortunate to have the resources and technical expertise to enable continued development for what has been a very successful product line."
Meets US Homeland Security's requirement
Kongsberg has delivered unparalleled value with the DDS 9000 Series. Users across all markets have been demanding an improvement in the performance of diver detection systems relative to price. A number of different configurations of the DDS 9000 200 degree sonar meet the US Department of Homeland Security's requirement for a price of less than $100,000 per 1,000 feet of protected shoreline. These configurations provide over 3,300 feet of shoreline coverage, and sell for less than US $300,000. 360 degree configurations are available for less than $ 400,000.
For both military and civilian markets
Deployment flexibility has been an important criteria from the start of this project. Clients in both military and civilian markets stressed the need for smaller, lighter systems. The DDS 9001T with a complete 360 degree sonar head weighing less than 250 pounds, is less than half the weight of competing units. A range of options enables these systems to be readily deployed in shipborne, pier side and sea bottom mounted configurations.
Reliability is another area addressed by KONGSBERG in the development of this product. Kongsberg products are renowned for their reliability in the field - the result of extensive testing and unrivalled technical experience. Kongsberg's global service network is both accessible and responsive. Kongsberg backs this up with a 24 month repair or replacement warranty on all system components.
Nader Riahi, President of Kongsberg Mesotech Ltd. says, "The DDS 9000 series truly represents the Evolution of Underwater Security, offering greater value, increased flexibility, an improved operator interface and greater reliability."
About Kongsberg Mesotech
Kongsberg Mesotech Ltd. (KML) is part of Kongsberg Maritime subsea division. KML supplies a worldwide customer base with a range of products for defence, fisheries, oilfield, scientific, and other underwater acoustic applications. Products are manufactured in Port Coquitlam, British Columbia, Canada.