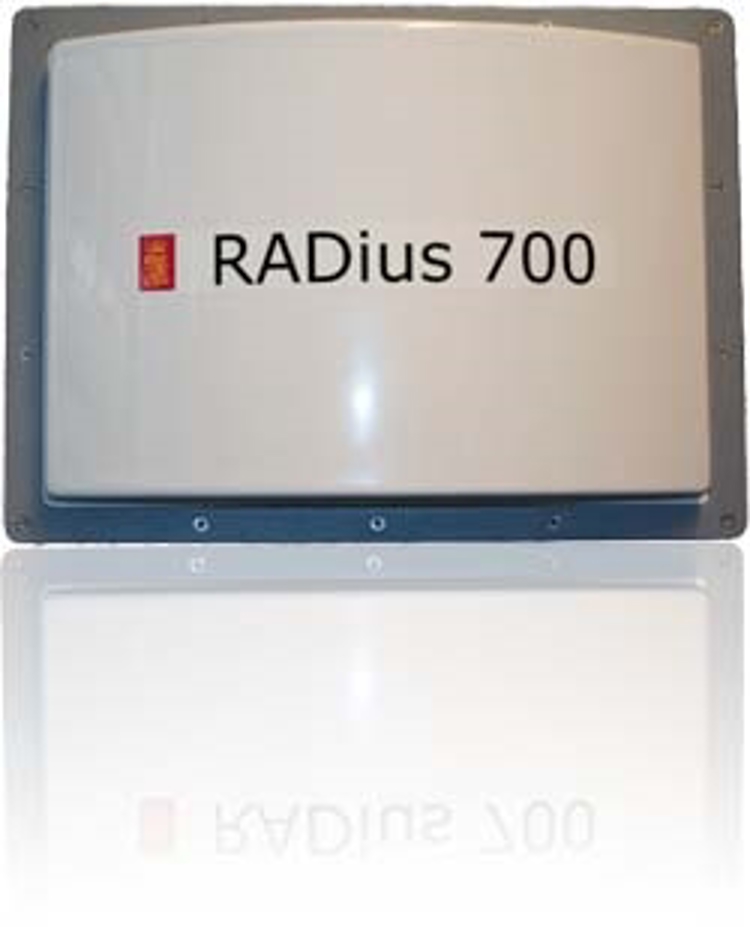 The RADius system measures distance and bearing between a moving vessel equipped with RADius sensor heads and retro-reflective transponders mounted on the target that the vessel is approaching. Multiple RADius sensor heads onboard increase the angle at which the transponder signal can be received, which allows further flexibility to navigate on approach to the transponder equipped target. This in turn provides more freedom and safer manoeuvring.
RADius 700
The RADius 700 is a battery powered transponder that offers proven signal acquisition up 1000 meters for a vessel equipped with RADius interrogators. As the RADius 700 transponder operates on internal batteries, it's very easy to deploy as no cable connection is necessary. The replaceable internal Lithium battery has an estimated life time of two years.
All RADius transponders are coded with unique IDs ensuring reliable identification and tracking in cluttered environments. Several interrogators can approach the same transponders, ensuring multi-user capabilities. Up to five transponders can be tracked simultaneously by the interrogator.
Kongsberg Seatex is also releasing a new RADius transponder aimed at the seismic survey industry. The RADius 610 S has been ruggedised even further than existing RADius transponders in order to provide continued operation during the firing of seismic sources.. RADius 610 S provides the same range and multi-user capabilities as the existing RADius 600 transponder.
"With the two new transponders and multiple sensor head systems, RADius becomes even more flexible for varied operation. It is ideally suited to a broad range of offshore applications that require an easily deployable relative positioning system," comments Arne Rinnan, technical director of Kongsberg Seatex.
Existing RADius transponders include the 500 and 500x (ATEX certified) low power transponders, and the 600 and 600x (ATEX certified) high gain transponders.