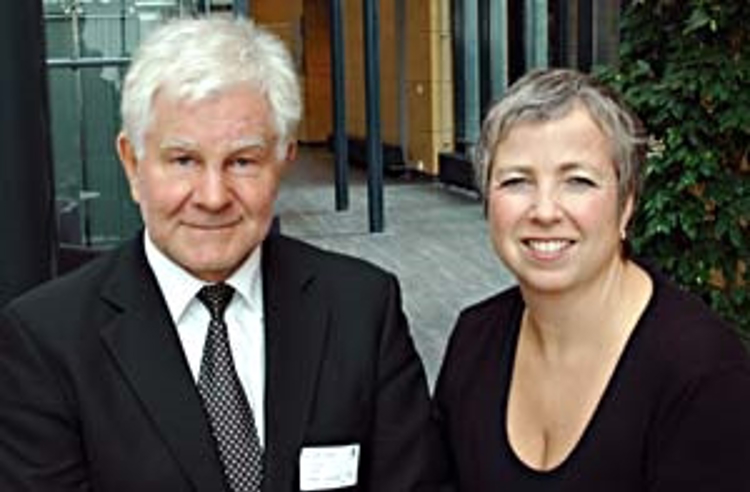 On 15th March 2007, Kongsberg Maritime and the Norwegian Training Centre – Manilla signed an agreement to provide training courses for KONGSBERG products in the Philippines. There is great demand for this kind of training in the Philippines, which has a large number of seafarers working aboard Norwegian vessels.
Norwegian Training Center – Manila
The Norwegian Training Center – Manila (NTC-M) was established in 1990 by the Norwegian Shipowners' Association in order to provide relevant upgrading training for Filipino seafarers serving on the ships of its members. At the time some 25,000 Filipino seafarers were serving on Norwegian-owned or controlled ships.
In order to simulate a real life situation the classroom will be equipped with state of the art KONGSBERG simulation products, designed to enhance the experience and learning curve of the Filipino attendees, in their local environment.
Local presence
"First and foremost we see the benefit of the local presence; in terms of saving time and money for the students and increasing the awareness for our product range and systems," says Anne Toril Kasin, Product Training Manager at Kongsberg Maritime. "Our training module is linked to the actual instalment and system integration on board and that's why we need our own instructors. In the beginning NTC will host these courses, but we would like to involve local instructors to handle the local market when things are safely on track. We are eager to get started."
Brand new simulator center
Odd Magne Skei, CEO of NTC-M, is also enthusiastic about the new partnership agreement with Kongsberg Maritime: "We are constantly working to improve and tailor a curriculum for the maritime community, both within traditional shipping and offshore, but especially aimed at training sessions for new equipment and technology. We are in the last phase of completing a brand new simulation center, which includes Kongsberg Maritime simulators, and needless to say this will be one of the most advanced and well-equipped centers world-wide."
"Kongsberg Maritime has a reputation for reliable, high quality products using innovative technology. We look forward to developing this long term strategic relationship to offer the maritime community a programme of immense value," concludes Mr. Skei.