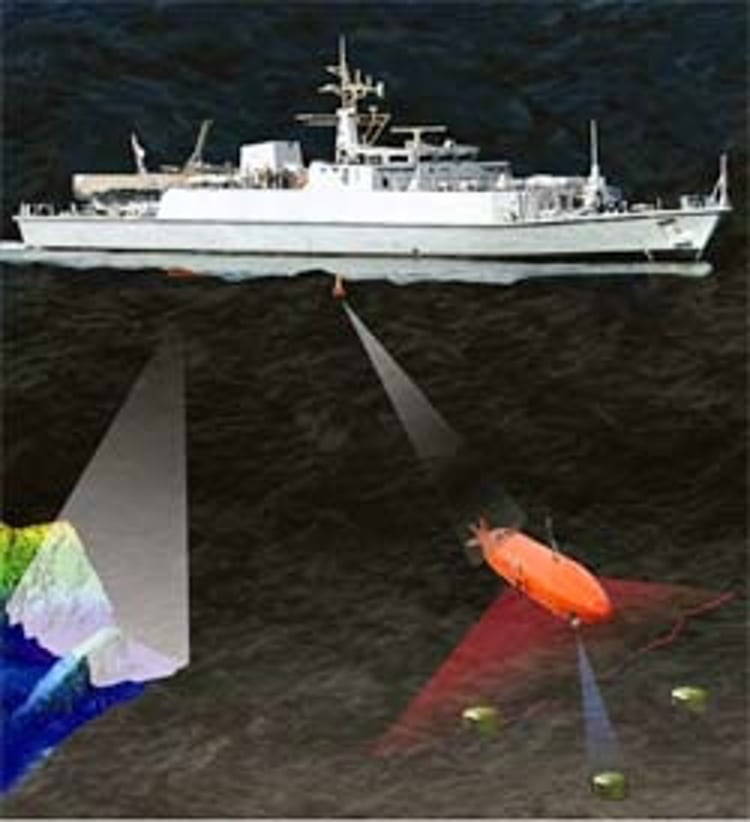 Kongsberg Maritime and Kongsberg Defence & Aerospace signed the contract for the new Finnish Navy Mine Hunting Vessel program on 9th of May 2007. The contract has a value of 114, 8 mill. NOK and include HUGIN 1000 MR autonomous underwater vehicle, EM 710 multibeam echosounder and HIPAP 500 acoustic positioning system, three of each.
Kongsberg Defence & Aerospace act as an integrator of all hydroacoustic products into the tactical system (C2) delivered by Atlas Electronics, Germany. Intermarine, Italy is the shipbuilder and the prime contractor. The first ship is planned to be handed over to the Finnish Navy in 2010.
All the products delivered by Kongsberg Maritime are Commercial Off The Self - COTS and represent a new procurement policy we observe in to days defence contracts. To handle the customer needs for continues operation; it is also prepared and agreed on an In Service Support (ISS) contract between the Finnish Navy and Kongsberg Maritime supporting all Kongsberg Maritime products through their life cycle. This is done in the same way we support commercial markets.
This is the first delivery from Kongsberg Maritime subsea division in Horten, where all product lines are represented in the same project, and fully integrated in a common system. The Finnish Navy is the first navy in the world fully integrating a complex mine hunting system like this. This contract is also the first AUV contract in the naval market outside Norway, and as such of major importance.