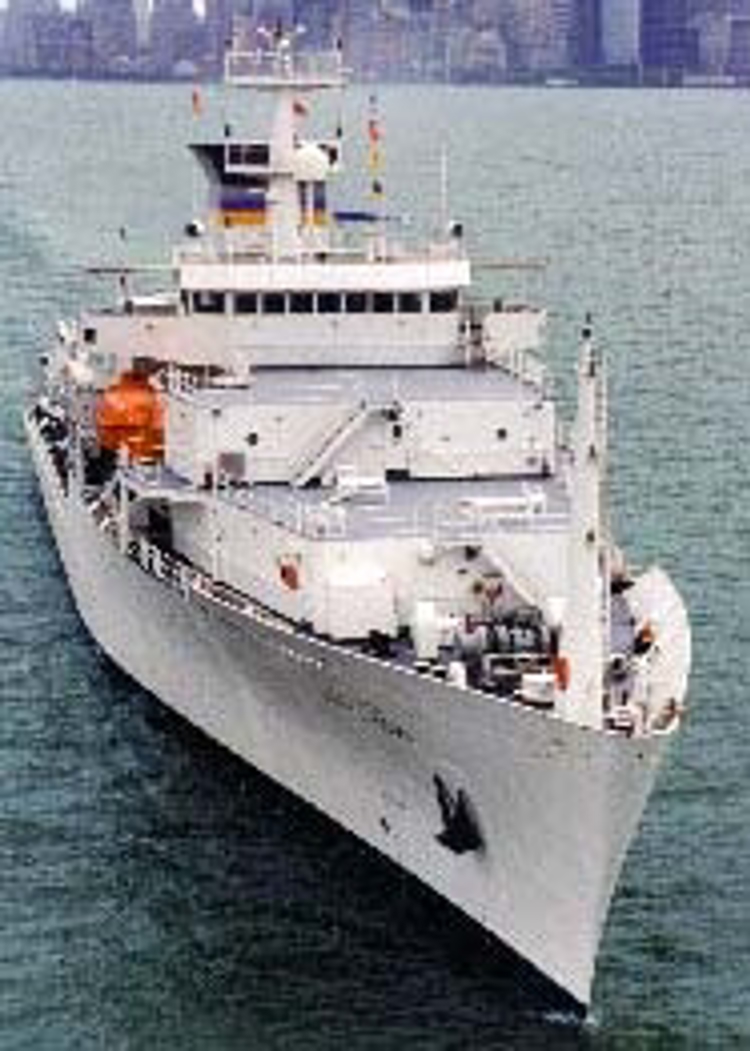 Kongsberg Underwater Technology, Inc., of Lynnwood, Washington USA reports the successful completion of the first Multibeam Sonar System upgrade on the U.S. Navy T-AGS 60 class survey vessels operated by the Naval Oceanographic Office. The installation on the USNS Sumner (T-AGS 61) was completed in June 2007 in Sasebo, Japan. The project involved decommissioning the EM 121A and EM 1002 multibeam systems and installation of Kongsberg's newest seabed mapping technology, including:
EM 120 (1° x 1°) - Deep-water Multibeam echo Sounder for mapping to full ocean depth
EA 600 (200, 38, 12 kHz) - Multi-frequency Single Beam echo sounder for surveying at all depths
SBP 120 (3° x 3°) - Deep-water Sub-Bottom Profiler for high-resolution sub-bottom data to full ocean depth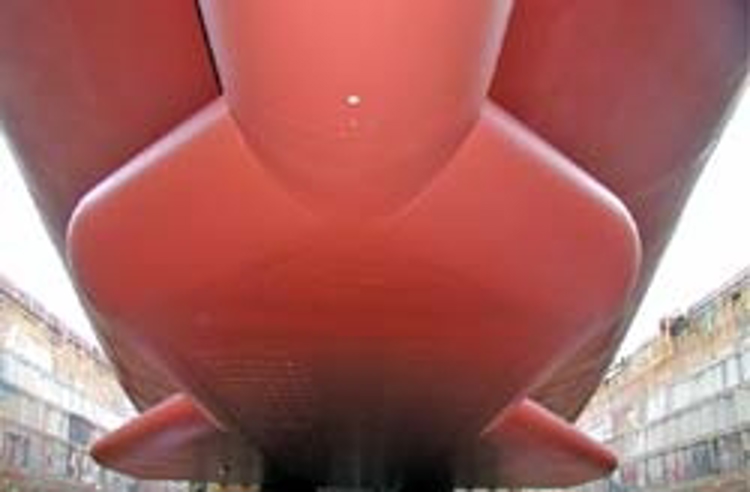 ADCP (supplied from Teledyne RD Instruments) - Multi-frequency Doppler Current Profiler for shallow and deep current profiling
EM 710 (0.5°x 1°) - Intermediate Depth Multibeam Echo Sounder
All of the acoustic sensors were installed on a newly designed "gondola" measuring 8 meters across (athwartships) and over 14 meters in length.
Sea Acceptance Tests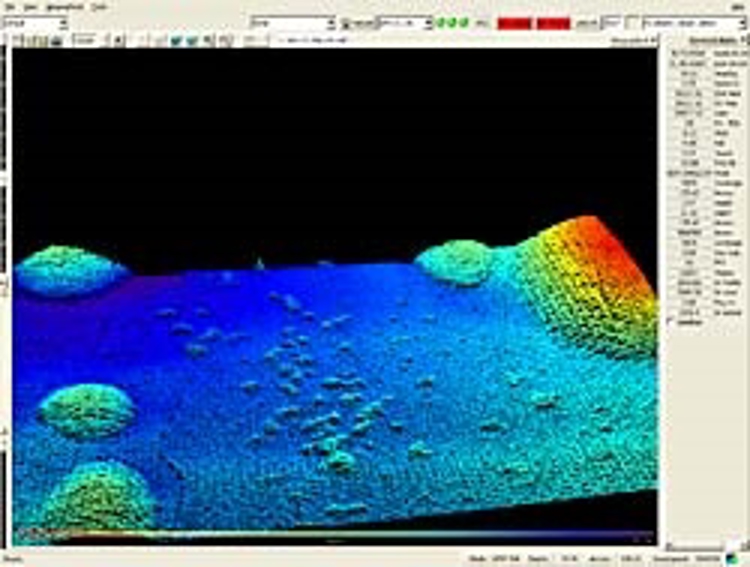 The Sea Acceptance Tests and performance evaluations were conducted in 1) the deep-water environment of the southeastern Philippine Sea (Parece Vela Basin), 2) the very deep southern Mariana Trench, and 3) the shallow-intermediate seafloor depths around the islands of Saipan, Anatahan and Guam in the Mariana Island arc chain. The EM 120 was tested to the deepest spot in the ocean, the Challenger Deep in the Mariana Trench, that has a nominal depth of 11,000m. The system successfully tracked bottom to full ocean depth while maintaining swath coverage in excess of 23 kilometers. The EM 710 tracked bottom to greater than 2,000m; covering a swath of 1 km at that depth. The Saipan reef offered numerous target detection testing opportunities. Analysis by NAVOCEANO and their representatives proved the EM 710 system capable of meeting IHO Special Order target detection requirements.
The SBP 120 system achieved penetration of at least 80-85m in the depth zones tested (3,000- 11,000m), exceeding the contract requirements.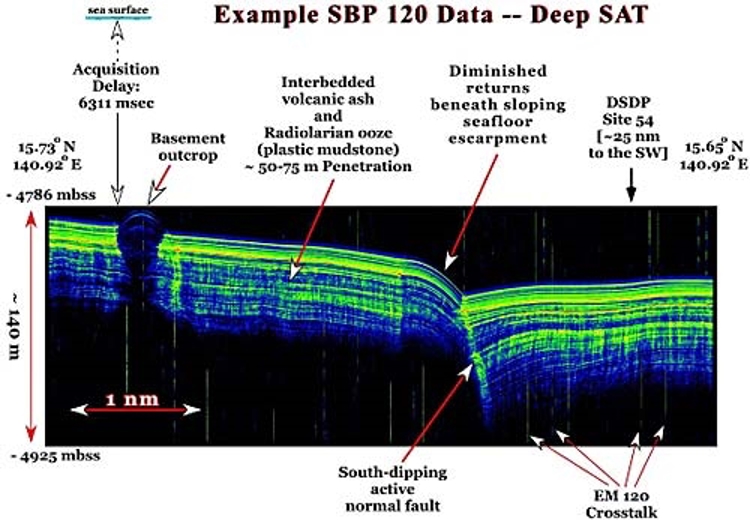 Shown above are images processed by Dr. Sungat Altis, NAVOCEANO. Opinions expressed regarding the meeting of contract requirements are purely those of Kongsberg and have not been reviewed or endorsed by Dr. Altis. The USNS Sumner Sea Acceptance Test was followed by a comprehensive training program (conducted onboard the vessel) covering all five sonar systems and custom software developed to meet system integration and data format requirements. For example, the Kongsberg Data Logger provides for remote control, logging and data routing of the EM 120, EM 710, SBP 120 and EA 600 through NAVOCEANO's ISS-60 survey control and data management system. All work was concluded on August 18, 2007.
The next vessel in this class of six scheduled for the Multibeam Sonar System upgrade is the USNS Bowditch (planned installation - Spring 2008).