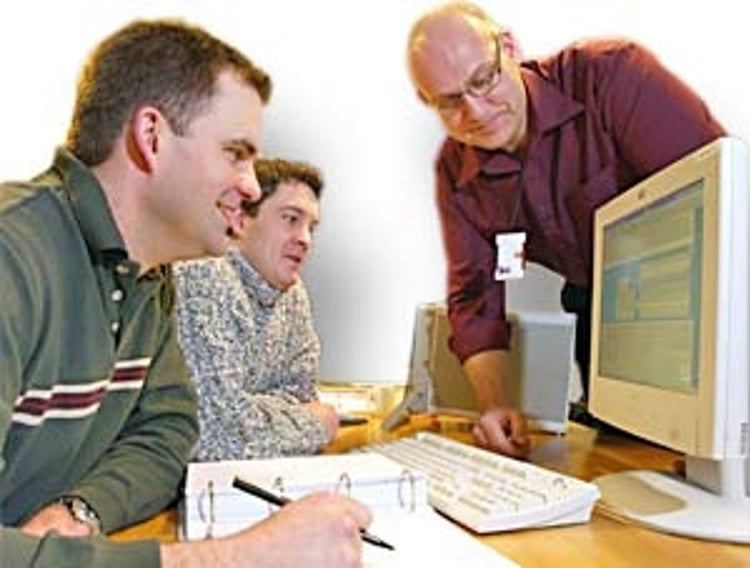 You need to keep your operators trained and prepared. Now you can send them to us, or let us bring the classroom to you!
Last year, KONGSBERG developed an easier way to meet and train its customers wherever they are in the world. The result, called the "Portable Classroom", demonstrates Kongsberg Maritime's commitment to providing first-class training solutions. It is intended for use at customer sites, Kongsberg Maritime offices and onboard vessels.
"We've now gained considerable experience with this travelling system," says Kongsberg Maritime's Project Leader and developer Ingar Tveiten. "We have run courses with customers in Greece, on vessels in Spain and Trinidad, and at a number of Norwegian locations. Our feedback has so far been very positive.
"We see areas for improvement, so as we construct new portable classrooms we will standardise and simplify them. The most important thing for us now is to be more flexible about reaching the customer where they want us. It's easier to ship an instructor and a portable classroom to the customer, than move an entire class to us," he says. Facts about the training box:
The training box is at the core of the portable classroom concept. This easy-to-transport box is equipped with a single remote control system (RCU) and the most common remote input/output (RIO) modules, which are interchangeable, depending on the type of equipment on the vessel. Additionally, ten fully loaded laptop PCs are included. These are operator stations during training. The box offers access to all of the technical equipment and software required to arrange hands-on training for Kongsberg Maritime customers worldwide.