EM 122 multibeam echosounder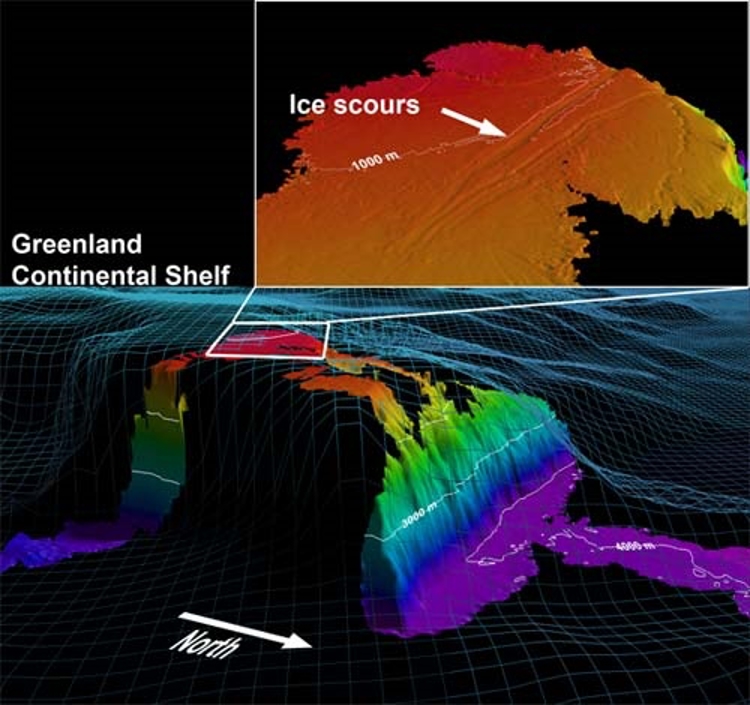 Earlier this year, Kongsberg Maritime installed an EM 122 1˚x1˚ multibeam hydrographic echo sounder and one 3˚ SBP 120 sub bottom profiler on the Icebreaker "Oden" for the University of Stockholm and the University of Gothenburg, Sweden. The Knut and Alice Wallenberg foundation have financed the purchase together with the Swedish Research Council. The icebreaker is currently on an Arctic Expedition.
From the Oden ship's diary
2007.09.02 - Amazing multibeam data: The northern plateau of Morris Jesup Rise was covered by more and more multibeam data as we criss-crossed with Oden to make occasional stops for a 360 degrees pirouette. Shortly after the data was acquired, post processing begun. The detailed image that emerged provided all information needed to locate some coring sites for different scientific purposes. We planned to take two cores in the largest iceberg scour so we could get material for dating the ice scouring.