HUGIN vehicles continue to shine as the leading AUV for multiple applications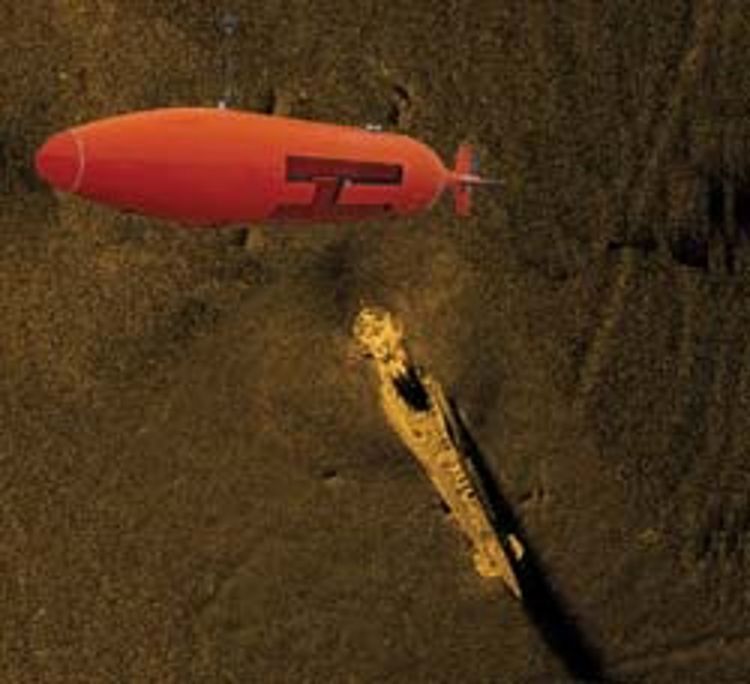 Kongsberg Maritime has experienced exceptional performance in 2007 in its AUV - Autonomous underwater vehicles market segments, which include defense, offshore, hydrography, oceanography and research. The company has appointed a new Vice President of the AUV department and 14 new staff throughout the year, many of whom are dedicated to supporting users of the highly sophisticated HUGIN AUVs.
HUGIN vehicles take part in commercial operations all over the world and a high focus for the AUV department is to support its customers wherever they are. The department runs a 24 hour support service, deploys service engineers for field support and maintains stock of all components to ensure that issues can be addressed as soon as possible.
Within the defence sector, the HUGIN 1000 MR for the Royal Norwegian Navy is currently undergoing sea trials. The vehicle is equipped with the HISAS 1030 Synthetic Aperture Sonar, which provides unparalleled image resolution and area coverage rate.
The Finnish MCMV 2010 project is well underway and the final design review is scheduled just after the New Year. The Finnish Navy has ordered three HUGIN 1000 vehicles with similar capabilities as the HUGIN 1000 MR for the Norwegian Navy. The Finnish Navy AUVs will also be equipped with an anti-collision system with built-in under ice operation capabilities.
Kongsberg Maritime has also continued the development of the HUGIN 1000 with 3000m depth rating for the Norwegian Defense Research Institute (FFI) and the Institute of Marine Research (IMR) throughout the year. This vehicle is targeted for military and civilian research projects, but should also be of interest to other markets, for instance offshore survey. The HUGIN 1000 AUV project for The Indian Hydrography Office marks an important milestone with the use of AUVs for national hydrography services. In addition to the supply of HUGIN vehicles, Kongsberg maritime is also contracted to deliver navigation equipment and multibeam echo sounders.
The new Vice President of Kongsberg Maritime's AUV department, Bjørn Jalving comments: "With the continued expansion, the AUV department is in better shape than ever for ongoing and upcoming projects. The strengthened research and development capacity will be used to develop new applications for the HUGIN range of vehicles. It has been a challenging and inspiring year and we are all looking forward to further developments in 2008."