Four vessels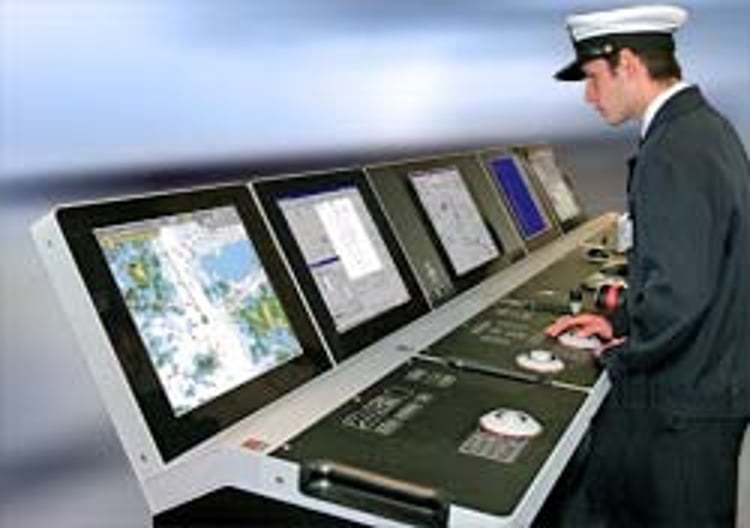 We have delivered our first K-Bridge consoles in a contract to supply bridge, cargo, integrated automation systems and integrated navigation systems to four vessels in production at Samsung and Hyundai for the OSG/QGII expansion project. The contract was facilitated via Kongsberg Maritime Korea and is worth approximately USD 3.2 million.
The K-Bridge solution
The K-Bridge navigation system consists of a complete range of consoles, including K-rudder angle system and steering control systems. Other equipment within the integrated navigation system includes speed log, echo sounder, GMDSS and chart system, in addition to standalone X-band radar. Kongsberg Maritime Korea completed the factory acceptance test of the K-Bridge system on 11th May 2006.
Ship-wide network
The QGII project vessels are the first to utilise KONGSBERG's K-Bridge system, which is part of a new integrated shipwide network called K-Line. Based on common system technology, K-Line provides safe and sophisticated solutions for navigation (K-bridge), automation (K-Chief), dynamic positioning & joystick (K-Pos), propeller and thruster control (K-Thrust), tank gauging (K-Gauge) and safety (K-Safe). The K-Bridge system is setting a new standard on redundancy and availability with its new technological solution. Each system can be installed as a standalone sub-system or as a greater ship-wide network based vessel management system.
One supplier
"The ship owners were very keen to have one supplier for key shipboard systems so K-Bridge and K-Line technology were the obvious choice," comments Yin Soon Jeong, Kongsberg Maritime Korea. "Other factors of key importance to the shipyards were price and the fact that our local presence enabled unparalleled technical support. The new-build project could consist of over 100 vessels so we are excited to be chosen as a major supplier in the early stages"