The Kongsberg Maritime European User Conference 2006 (UC 2006) took place on the island of Vlieland, Holland, June 22nd – 24th. Over 70 delegates from training institutes around Europe attended the conference, which is one of three held every year as a forum for discussion of maritime training and simulation.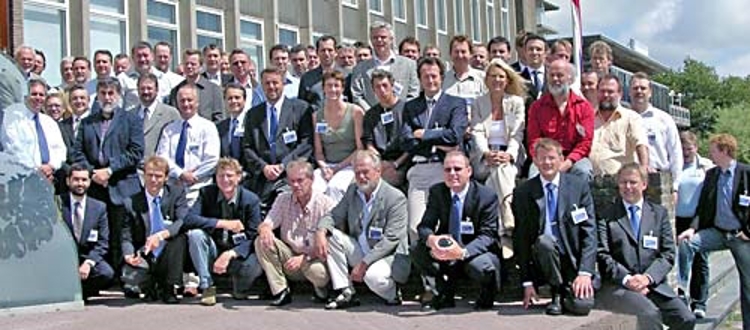 UC 2006 was co-hosted by the Maritime Institute Willem Barents at Terschelling. The theme of the conference was Simulation and the Return On Investment, which reflects Kongsberg Maritime's efforts to create simulation systems that maximise its customers return on investment.
The two day conference started with an introduction by Mark Treen, Sales & Marketing Manager, Kongsberg Maritime Simulation, and Captain Stephen Cross, Schools Director, Maritime Institute Willem Barents. This was followed by live demonstrations on the impressive suite of Kongsberg Maritime simulators at the Institute.
The day also featured specific customer user experiences, a discussion on the new 'floating' licence for desktop simulators and a presentation by former Kongsberg Maritime simulation expert, Per Branstad on the evolution of maritime training. It was rounded off with a technology briefing by senior personnel on the mathematical aspects of advanced modelling and high-end simulation.
Day two started with in-depth presentations by Kongsberg Maritime simulator users on specific simulation areas including fast ferry and ownship to ownship tugging. This was followed by a close look at the new support concept for Kongsberg Maritime simulation, the Long Term System Support Program (LTSSP), which has been designed to ensure continuous simulator availability.
The day also featured a presentation on distance learning and separate product workshops, which gave simulator users the chance to discuss at length the direction of the next generation of simulator product enhancements. This consultative process has proven extremely successful as it enables Kongsberg Maritime to ensure a minimal functionality gap between customer expectation and future products.
"The User Conference provides the platform for open dialogue, an opportunity to guide our future innovation and to share industry related issues amongst the key players," comments Mark Treen, Sales and Marketing Manager, Kongsberg Maritime. "The success of this year's conference is testimony to the efforts of the many hands and heads that made it possible, and of course, the quality and enthusiasm of the delegates that keep returning, time and again."
Kongsberg Maritime will hold two more simulator Users Conferences in 2006, in Asia and the USA.