From the ship's diary
An update from Nick Lambert, the Captain of HMS ENDURANCE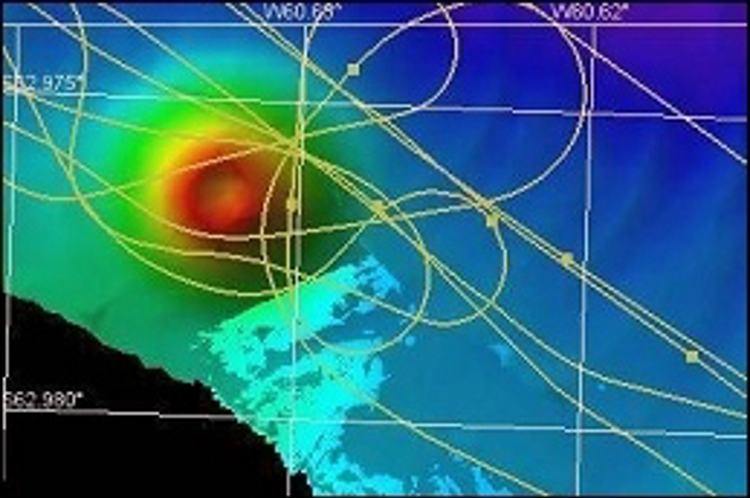 As in South Georgia our Multi Beam Echo Sounder – MBES continued to prove its worth, enabling us to survey considerable areas of previously uncharted waters, notwithstanding the substantial pack ice and bergs that confronted us.
The multi beam echo sounder is so effective that we also believe we may have found the first example of an active volcanic vent in about 500 metres of water, so we're delighted with its performance. The picture gives an idea of the quality of the MBES – it is a MBES screenshot of a perfectly formed parasitic volcanic cone on the seabed of Deception Island (which is itself a caldera - a volcano that has blown its top). The cone is about 120 metres high from the base (light blue) to the top (red) and the MBES has defined the interior of the cone down to about 50 metres (yellow). (Story courtesy HMS Endurance tracking project)
About the HMS Endurance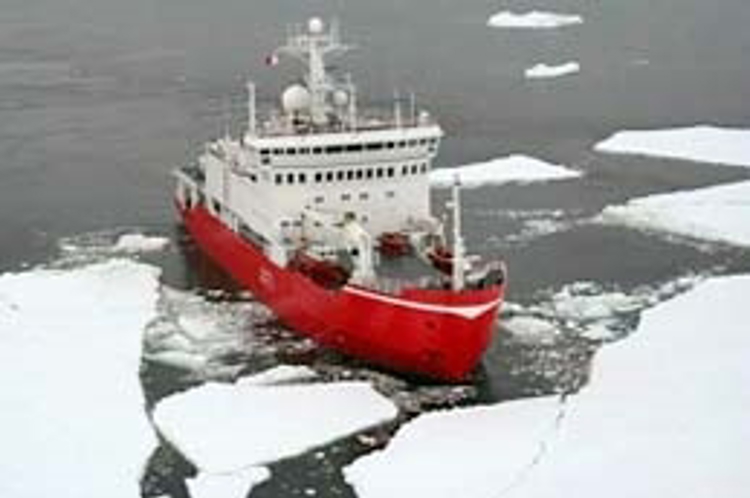 The HMS Endurance is a Royal Navy ice patrol ship with a mission to patrol and survey the Antarctic and South Atlantic, maintaining very close links with the United Kingdom Hydrographic Office and the British Antarctic Survey. She normally spends up to 7 months each year on deployment.
About the EM 710 multi beam echo sounder
The EM 710 multi beam echo sounder is a high to very high resolution seabed mapping system capable of meeting all relevant survey standards. The system configuration can be tailored to the user's requirement, allowing for choice of beam widths as well as transmission modes. The minimum acquisition depth is from less than 2 meter below the transducers, and the maximum acquisition depth is approximately 1200 meters, somewhat dependant upon array size.