C&C Technology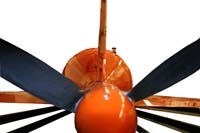 Activity has been very high within the HUGIN Autonomous Underwater Vehicle - AUV department so far in 2006. At present the new 4500 meter depth rated HUGIN 4500 is under final assembly and testing. HUGIN 4500 has an extended depth rating of 4500 meter, increased battery capacity and a higher performance payload sensor package. The payload sensor package is as a whole supplied by the end customer C&C Technology, Lafayette, Louisiana which is also the end customer for the first HUGIN 4500. HUGIN 4500 included, C&C Technology has taken orders for three deepwater HUGIN AUVs so far. A team of C&C specialists are just now joining the HUGIN team during final assembly and testing. The HUGIN AUV department has successfully involved the customers in the final assembly and testing of their own vehicles for all HUGIN AUV deliveries. This has proven to be very beneficial, providing efficient training and building personal relations that prove very useful when field operations start.
Fugro NV
Another HUGIN 3000 is scheduled for delivery to Fugro NV, at the end of this year. This will be the second HUGIN 3000 to Fugro NV. The first delivery took place late 2004.
Royal Norwegian Navy
The delivery of the next HUGIN 1000 to the Royal Norwegian Navy is also scheduled for delivery at the end of 2006. HUGIN 1000 is mainly directed towards military applications but also has potential towards marine research, etc. This HUGIN 1000 will include an advanced, very high resolution Synthetic Aperture Sonar, which is undergoing sea trials now.
Survey capacity
The HUGIN AUVs have established them selves as the industry standard for AUV based offshore oil and gas surveying. Last year the number of accumulated survey hours passed 80.000 km or approximate 12.000 hours of survey. The HUGIN survey operations take place from shallower down to 3000 meter water depth and in most significant offshore oil and gas areas world wide as indicated by the pie chart. In addition comes the operation hours performed with the HUGIN AUVs in military operations. Another milestone will be added to the HUGIN AUV family with the delivery of the HUGIN 4500 this year, a vehicle with 4500 meter depth capability, extended battery capacity and payload sensor performance.