Upgrade features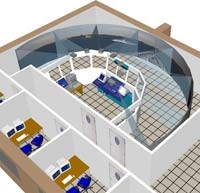 Gdynia Maritime School Ltd. in Poland has decided to upgrade their Polaris Ships Bridge Simulator to the latest version. The upgrade contains new features such as AIS, EDCIS, ice navigation and an upgrade of the visual system from SeaView R4 to SeaView R5. The software and hardware upgrade will also include an improved conning display, sophisticated own ship tugging features, hydrodynamic ship model and target ship upgrades, and many other general improvements which we continuously make available. The delivery also contains two additional visual channels, increasing the visual view from 3 to 5 channels at their main bridge.
Web enabled simulation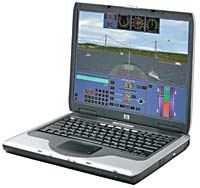 Kongsberg Maritime will also deliver eight student software licenses for. Our web enabled simulation allows students to run simulation exercises on their own PC, regardless of where they are. It is a scaled-down version of our Polaris Bridge simulator running on a PC with built in self-study exercises. It allows students to familiarise themselves with the Polaris instrumentation and ARPA radar at their own speed prior to entering a full mission Polaris simulator. Using web enabled simulation the trainee can start the full mission simulator training with a higher level of knowledge.
Two schools
The local competitor Gdynia Maritime University is also equipped with a Polaris Ships Bridge Simulator. Both schools are active in selling training courses to crewing agents and shipping companies in an international market. Our program of continuous development of our simulator products allows both of these schools to meet the demanding training requirements of professional customers world wide.