Second HUGIN 3000 AUV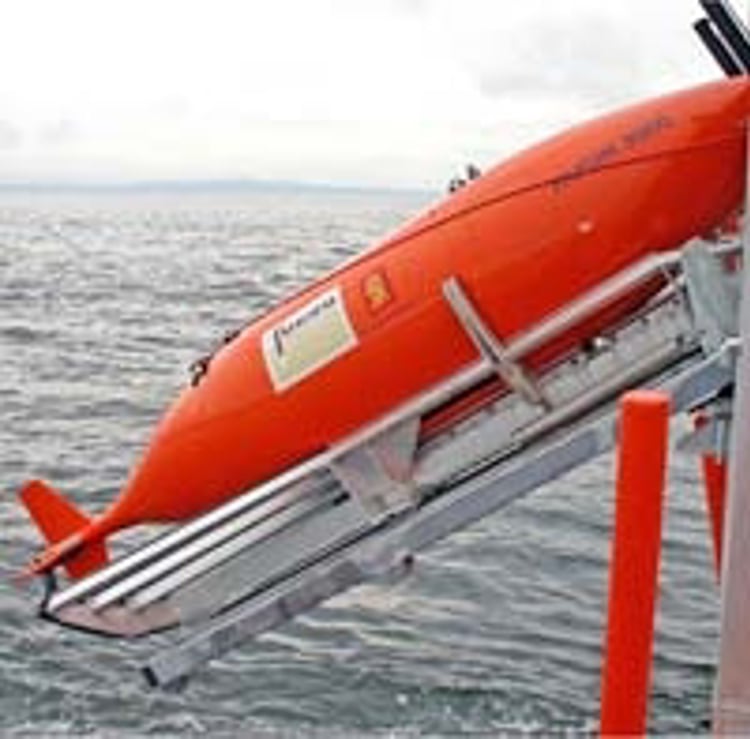 Following the successful deployment of Fugro's Echo Surveyor HUGIN 3000 Autonomous Underwater Vehicle (AUV) in 2005, Fugro NV, in the Netherlands, has placed an order with KONGSBERG for the purchase of second deep water HUGIN 3000 AUV.
Enhance operational efficiency
The new build HUGIN 3000 will be equipped to the same standard as Echo Surveyor. It will also incorporate the modifications that were already made to the Echo Surveyor to enhance operational efficiency, improve safety and environmental performance to meet Fugro's requirements.
Exceptional combination
The new build HUGIN 3000 will be delivered and tested during winter 2006 and will be ready for operation before the end of the year. Fugro's dedicated specialist AUV team will again work with Kongsberg Maritime over the next few months during the build and commissioning of the system. This team draws from key staff involved in previous AUV, ROV and geophysical survey operations and has proven to be an exceptional combination. The integrated, multi-disciplinary approach ensures maximum efficiency and effectiveness based on the broadest range of skills, knowledge and experience.
Up to 60 hours with all payload sensors in operation
HUGIN AUVs have, since their market introduction in 1997, successfully been used for civilian and military applications. More than 60.000 km of accumulated survey world wide for the Offshore Oil & Gas industry is achieved with the HUGIN 3000 class AUVs, in the range from shallow and down to 3000 meter water depth. Due to its unique semi fuel cell battery technology the vehicles are repeatedly running survey missions with up to 60 hours endurance with all payload sensors in operation simultaneously. Such sensors comprise Side Scan Sonar, Sub Bottom Penetration sonar, Multi Beam Echosounder, and sensor for measuring Conductivity, Temperature and Depth. The superior vehicle control and navigation systems allow the vehicle to be safely operated in rough terrain and with high position precision in very deep water.