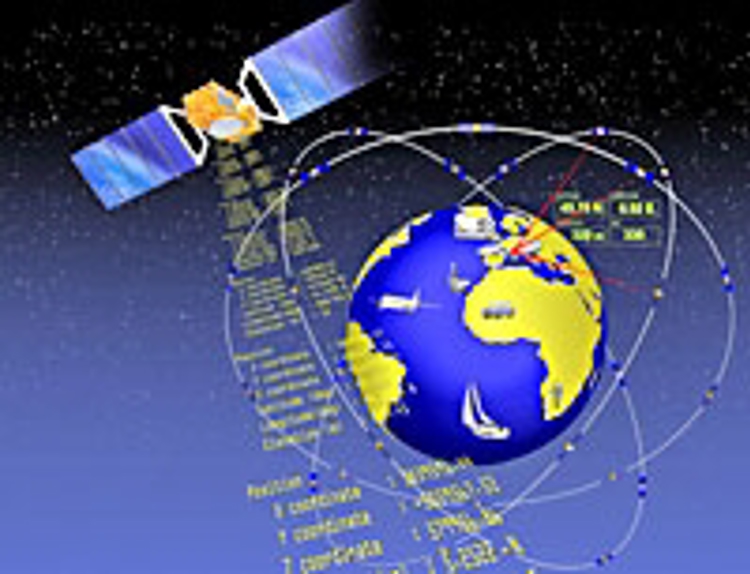 A new era for Kongsberg Seatex has started, as the very first satellite in Europe's new global navigation satellite system, Galileo, is now in orbit.
Giove A
Giove A, the first Galileo in-orbit validation satellite, was launched December 28th from Baikonur, Kazakhstan, atop a Soyuz-Fregat vehicle operated by Starsem. Following a textbook lift-off at 06:19 CET, the Fregat upper stage performed a series of manoeuvres to reach a circular orbit at an altitude of 23258 km, inclined at 56 degrees to the Equator, before safely deploying the satellite at 10:01:39 CET.
First step for Galileo
Numerous applications are planned for Galileo, including positioning and value-added services for transport by road, rail, air and sea, fisheries and agriculture, oil prospecting, civil protection activities, building, public works and telecommunications.
Marine and offshore activities
We have been working with Galileo from the start. In 1998, we joined a consortium designed to examine market opportunities, for maritime applications, for what is now known as Galileo. We will utilise the Galileo infrastructure for applications related to marine and offshore activities. As a leading provider of high-precision positioning solutions for the maritime market, we have a unique understanding of how to utilize satellite navigation systems.
MARUSE
KONGSBERG has recently entered into an agreement with the Galileo Joint Undertaking, to lead the new MARUSE consortium, which is formed to further study the benefits of Galileo to the maritime and inland waterways industries. The MARUSE consortium is made up of 14 companies. The focus is on technology and application development and implementation and demonstration into key maritime applications, where utilisation of Galileo will be a clear operational enhancement. Typically, these are professional, high-end applications where the benefits are improved security, safety and efficiency for a broad range of maritime operations.