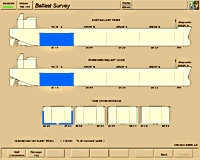 Kongsberg Maritime has released a new VLCC Double-Hull Cargo Handling Simulator in order to address the present and future needs of the shipping industry and training institutions across the world. The new double-hull model is developed following 20 years of the Kongsberg Maritime single-hull model, which has been delivered to many training facilities world wide. It provides a much needed tool for training in very complex full scale cargo, ballast and cleaning operations simultaneously.
Many enhancements
Many enhancements over previous single-hull models have been made to provide a simulation model suitable for modern, double-hull vessel design, many of which have been directly requested by customers. These include the possibility to 'remove' the terminal whilst underway, and the ability to connect proper loading arms.
Exceeds customer expectations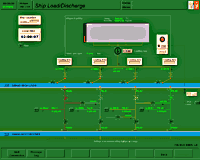 Working in unison with the world's maritime training institutions, Kongsberg Maritime is able to steer its continuous simulation R&D in the direction the industry requires. As a result of strong relationships and extensive simulation development experience, Kongsberg Maritime can, as in the case of the new double-hull VLCC model answer and exceed customer expectations.
Based on previous experience
"The VLCC fleet is now at approximately 40% single-hull so the time is right for us to launch our new training solution for double-hull VLCCs," states Arnstein Bugge. "Our customers have been requesting a double-hull VLCC model so we have developed a sophisticated system utilising our extensive single-hull model development experience."
About the Accelerated Single-Hull Tanker Phase Out
New regulations affecting single hull tankers were adopted in December 2003 as amendments to Annex I of the MARPOL Convention, following the November 2002 sinking of the single-hull tanker 'Prestige' off the Spanish coast. More recently, the single-hull tanker 'Athos I' spilled oil in the Delaware River on November 26, 2004, and many in the US Congress now want the phase out of single-hull tankers accelerated from 2015 to 2010.