Benefits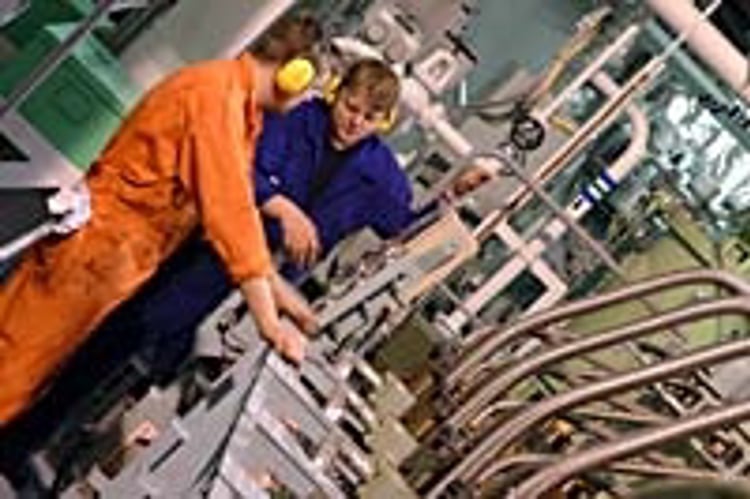 KONGSBERG has launched a new series of multi converters for engine mounting. The converters can connect up to 4 sensors and communication is via CAN Open or 4-20 mA. When mounted directly onto a large 2 stroke engine the following benefits are obtained:
Reduced cabling on engine
Standard length in sensor cables
Reduced cabling between engine and engine control room
Simple installation, disconnection and service of sensors
Reduced need for sensor spares variation
Reduce cost
Immediate benefits include reduced equipment and installation costs that come from the standardization of sensor cable lengths and the need for less cabling on the engine. Existing concepts call for individual cables to run from each sensor to a main junction box mounted at the end of the engine. By using the new KONGSBERG converters a single 6 wire cable can be used if the CAN Open type option is used. The 4-20 mA converters require installation of one cable from each converter to a main junction box, which reduces the need for sensor spares variation and provides simple sensor service.
Simplify retrofit installations
The concept of engine mounted multi converters makes it simple to perform retrofit installations of Condition Monitoring System. This can be systems for exhaust gas, cylinder liner temperature monitoring or bearing temperature monitoring.