Seatrade Cruise Global 2023
Ft Lauderdale, United States of America
As the cruise industry's most significant worldwide event, Seatrade Cruise Global unites 11,000 professionals linked by an unbreakable esprit de corps - unique among a community that always feels at home on the sea.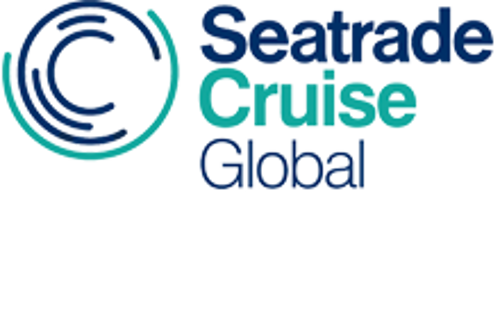 FOCUS 2050
Sustainability is at the heart of everything that KONGSBERG does and at this Seatrade Cruise we look forward to sharing our innovative solutions with you and revealing exactly how we will continue to lead and collaborate on the green shift. ARE YOU READY FOR EEXI AND CII?
We can help you quickly and efficiently prepare your assets for compliance with the Energy Efficiency Existing Ship Index (EEXI) and Carbon Intensity Indicator (CII). Our unrivalled knowledge, experience and broad solutions deliver on all operational, commercial, budgetary and time requirements.  
TECHNOLOGIES FOR SUSTAINABLE OCEANS
We will look at how integrated solutions, fuels for the future, digitisation and the journey towards autonomy are leading a sea change in protecting our oceans.
Our commitment to pioneering game-changing technology positions us at the leading-edge of the maritime industry's transition to a more sustainable world.
For ROPAX/PAX operators and owners, enhanced safety, efficiency and reliability are paramount. Our technology for reducing noise and vibrations, cutting emissions and streamlining costs in competitive, fluctuating markets provides vital operational assurance for customers. At Seatrade Cruise, we will explain how our technologies meet these requirements through sustainable and innovative solutions.
Our offerings for the RoPax segment, for instance, range from podded azimuth propulsors for increased manoeuvrability, auto-crossing, pure LNG engines and battery systems for environmentally friendly operations. The propulsion, power and automation systems can be delivered as one integrated solution, tailored for each operator's schedule and operational area.
HOPE TO SEE YOU THERE
Our colleagues and oceans experts across the business will be on hand to talk about how our integrated solutions and best in class advanced technologies enable you to invest with confidence on achieving your sustainable, operational goals.
After the recent challenges of the global pandemic, we look forward to meeting with industry colleagues at Seatrade Cruise as we look to the future.
Just drop by or contact us directly to arrange a time.