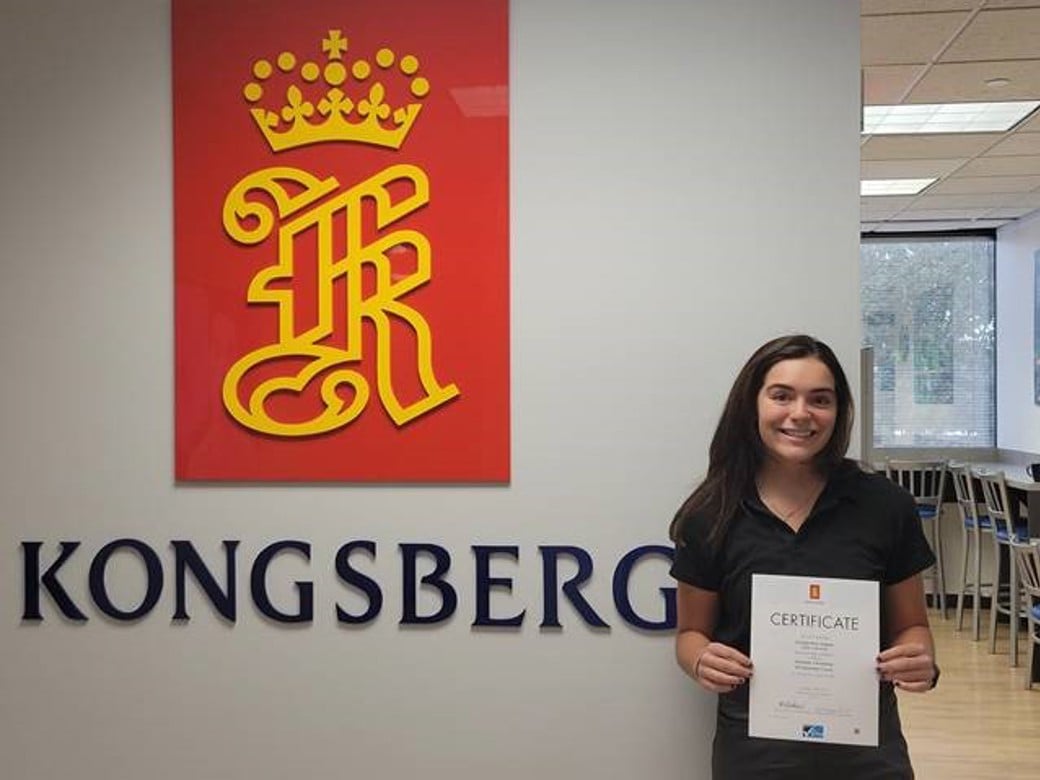 The Women Offshore Foundation
Women Offshore is a non-profit organization and online resource center that supports a diverse maritime workforce. The foundation empowers the careers of female seafarers worldwide. Read how KM's DP Induction Course made a real difference for recent graduate Kyleigh Kappas.
The mission of Women Offshore is "to shine a light on women in operations, provide resources to foster long-term careers, and share the latest efforts on gender diversity and inclusion in the offshore and maritime industries." This sponsorship is well aligned with Kongsberg Maritime's diversity & inclusion objectives and social responsibility.
In 2019, KM implemented the sponsor training initiative together with Women Offshore in the Americas region. Self-sponsored women interested in pursuing a career at sea have an opportunity to attend one of the selected courses at our KM training centers. Once screened and recommended by the Women Offshore, approved candidates are offered complimentary seats to attend courses with capacity.
To date we have offered this opportunity to 9 women from four different countries who attended on our K-Chief Step 1 course, NI DP Induction course and HiPAP Operator course. One attendee of the NI DP Induction course, Kyleigh Kappas, was a green mate in an AB position with no previous work experience. After completing the course, she was able to compete with several licensed officers and was promoted to a 3rd mate position.
"I wanted to thank Women Offshore again for allowing me the opportunity to take Kongsberg Maritime's DP class. It was one of the greatest decisions I've made," writes Kyleigh to Ally Cedeno, founder of Women Offshore. "I also want to thank Kongsberg Maritime for putting this initiative in place and supporting women who might not be given this chance when starting their career."
Kyleigh went on to share, "I am now sailing as a third mate and I LOVE it. I also have my own DP watch and have been learning so much about DP and have been able to do a lot of cool things with cable laying and ROV/PLOW. Thank you for being an amazing mentor and friend!".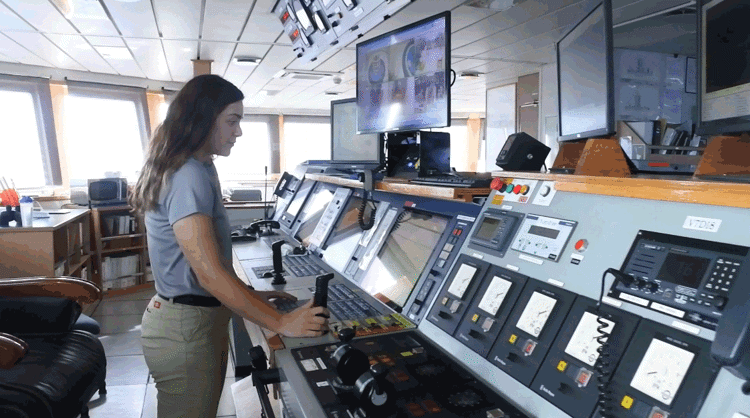 It's great to know that KM is making an impact in these women's professional development and we look forward to sharing more success stories!