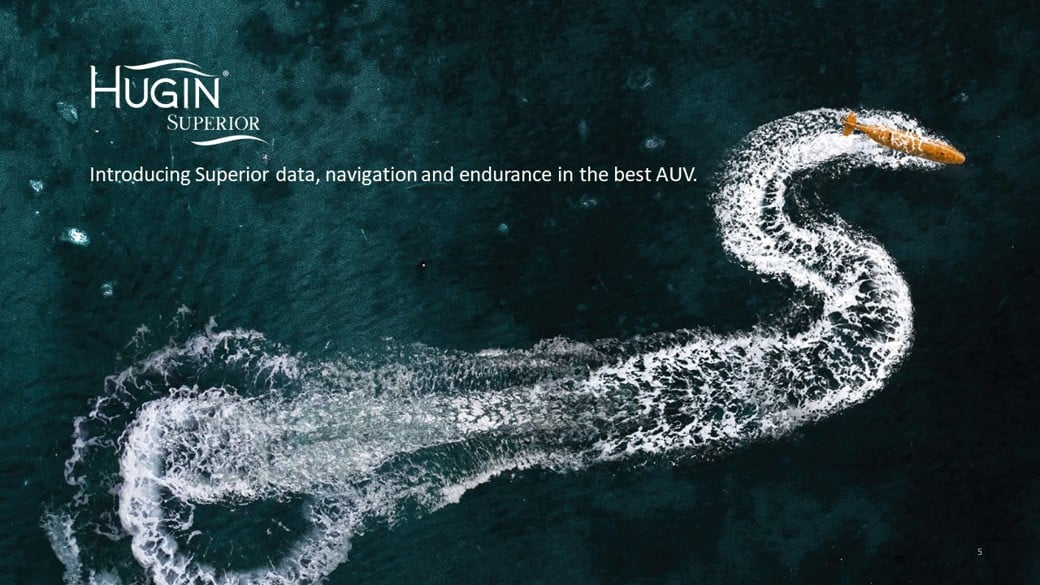 HUGIN Superior - the most capable AUV today Dornier aircraft wreck in the Oslofjord. Image courtesy of Kongsberg Maritime and Norwegian Defence Research Establishment (FFI)
HUGIN Superior is the most capable AUV today. As a result, the payload includes an array of sensors.
The image you see is the Dornier aircraft wreck in the Oslofjord. The image was created using HISAS from a HUGIN AUV, courtesy of FFI (the Norwegian Defence Research Establish). This is similar to the new HISAS 1032 Dual Receiver carried by the HUGIN Superior. That generates synthetic aperture sonar imagery and bathymetry across a 1000-meter swath.
Along with HISAS, the HUGIN Superior can include the EM2040 Mk2, camera, laser profiler, sub-bottom profiler, magnetometer plus sensors for methane, carbon dioxide, oxygen and more. The vehicle is also equipped with the very latest capabilities including autonomous pipeline tracking, terrain navigation and single beacon underwater transponder protocol navigation. What other sensors would you like to see on the HUGIN Superior?
More so, the HUGIN Superior is the complete system. With a HUGIN Superior, everything required to operate is included: launch and recovery, operator consoles, battery chargers, post-mission analysis software and more are included in two deck vans certified against DnV standards for safe operation.
Have you operated a HUGIN? Please share your stories!