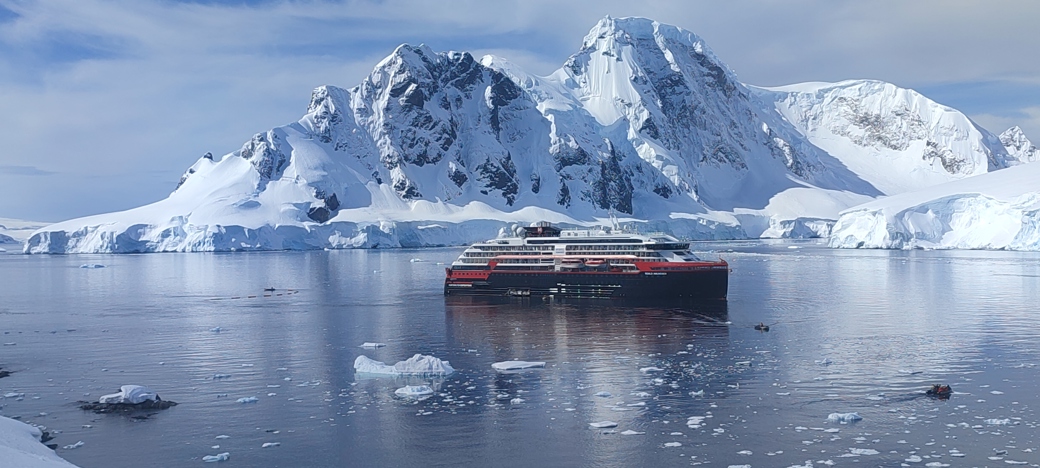 Business and pleasure in Antarctica
Some work assignments stand out as unforgettable, and Service Engineer Jon Ander Hormaza are completing one of them these days – among lots of ice.
In October our colleague Jon Ander, boarded the MS Roald Amundsen expedition cruise ship owned by Hurtigruten. This is one or their two newest ships, with a lot of advanced systems and equipment from Kongsberg Maritime.

These beautiful vessels are cruising in remote areas and stay a long time away from harbor, so when you are onboard – you can end up staying there for a while, even if the job is done. MS Roald Amundsen set sail for Antarctica, where she is cruising at the moment. Here's the letter we've received from the ice world:
"After a couple of days sailing through the well-known Drake Passage, I was shocked by the huge and stunning icebergs, white mountains, glaciers, and the incredible blue of the sky. Apart of this nature beauty landscape dominated by ice and snow, white continent is alive with wildlife, including penguins, whales, seals, albatrosses and many more.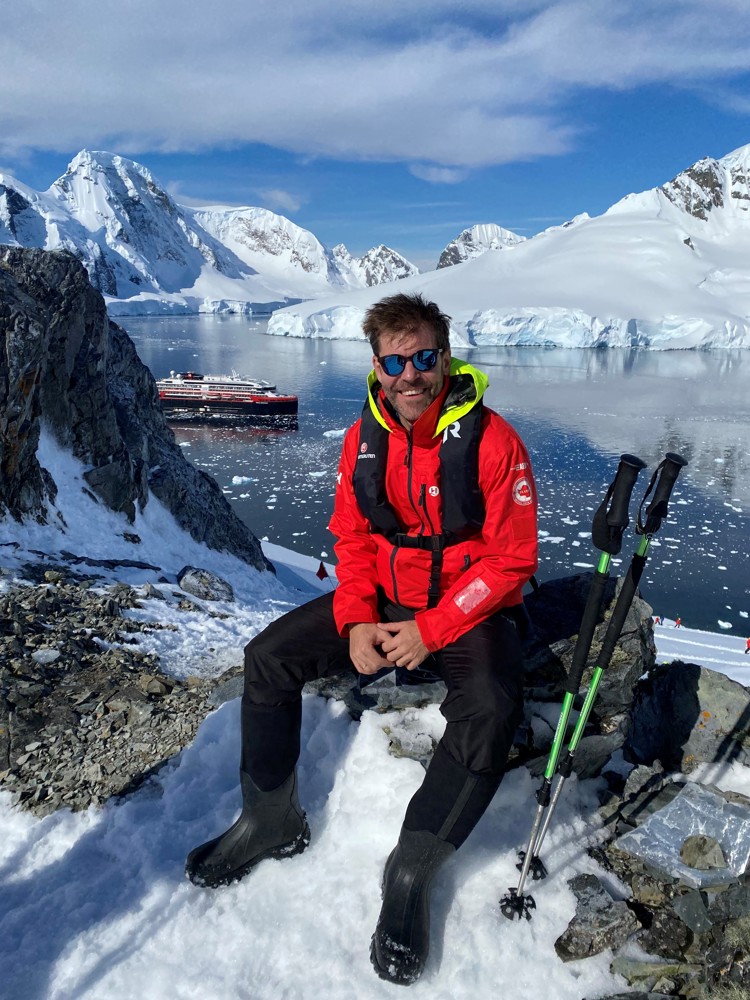 As soon as I set foot on the Antarctica, I had an incredibly quiet and peaceful feeling. Fresh air that smells purer than anywhere else in the world. There are very few things in this world that can overwhelm your senses as if you are discovering the last frontier. Without doubt, Antarctica it is certainly one of the most interesting and strikingly beautiful places on planet Earth.

Antarctica is a beautiful treasure, especially for adventure seekers. For that reason, we should not forget about the consequences of the climate change in these areas and take care of our planet. Despite the uncertainty of the future, I am fully confident that our corporation is making big efforts, working hard, and taking next steps into the zero-emission solutions and achieving our goals for green and sustainable solutions at sea.

Traveling to Antarctica is a once in a life-time experience, and one of the top dream destinations for many travelers…including me. I will always be grateful to Kongsberg Maritime for giving me a chance to discover the most remote and difficult continent to visit.

Jon Ander Hormaza"

Thank you for sharing your experiences, Jon Ander – and safe travels back home to Spain!