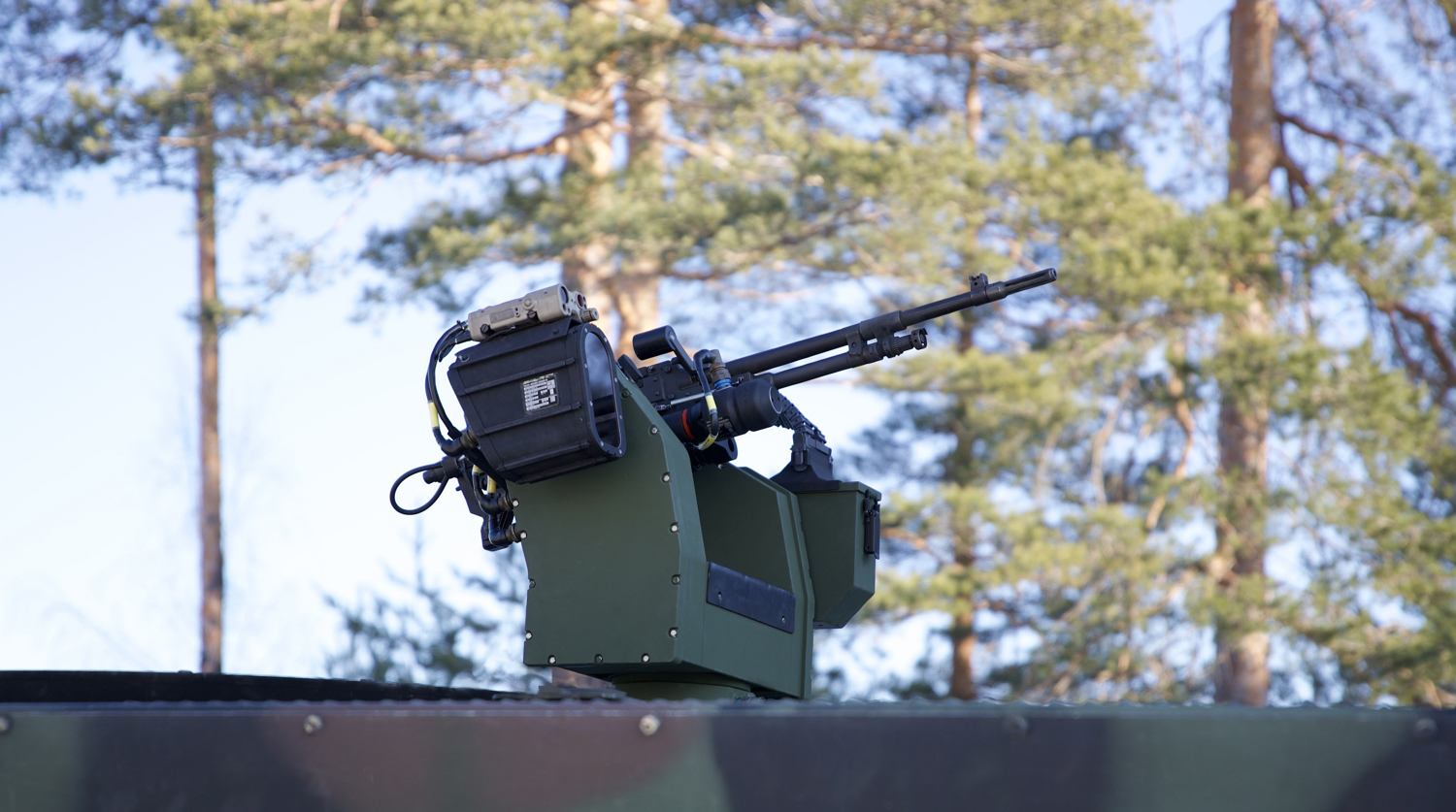 PROTECTOR RS2
PROTECTOR RS2 is KONGSBERGs most compact Remote Weapon Systemin the product portfolio, offering full flexibility and modularity in a modernized affordable system.
PROTECTOR RS2 is the extension of the highly successful PROTECTOR family with a competitively priced, light weight Remote Weapon System. PROTECTOR RS2 has significant commonality with PROTECTOR MW family; identical User Interface, similar Operation and Training Procedures. Previous iterations of the PROTECTOR RS2have already been fielded in Afghanistan and Iraq with integrated acoustic Anti Sniper Systems.
PROTECTOR RS2 is a highly accurate and efficient alternative to legacy weapon systems such as ring-mounts and pintle mounted weapon systems. The low weight and modularity allows it to be employed in any mission scenario based on Mission, Enemy, Terrain, Troops, Time, Civilians (METTT_C) conditions. The combat proven system can also be employed as a hasty and deliberate defensive position.