Meet our electronics engineer, Marte
With an Eye for Electronics
Look at this box! Have you seen anything so beautiful?
Nikoline says that she becomes genuinely happy when she sees a box where everything is tidy, fits together perfectly and is connected correctly.
But what she likes most is when a challenge or a problem arises which needs to be solved. Whether it is something that does not fit correctly, or when something completely new comes in that they have not worked with earlier. She then needs to deep dive into the task, take part in testing and developing the product so that it will work as intended.
"I especially like it when it's my idea that we use and that it works. It makes you really feel both seen and heard," she says and smiles.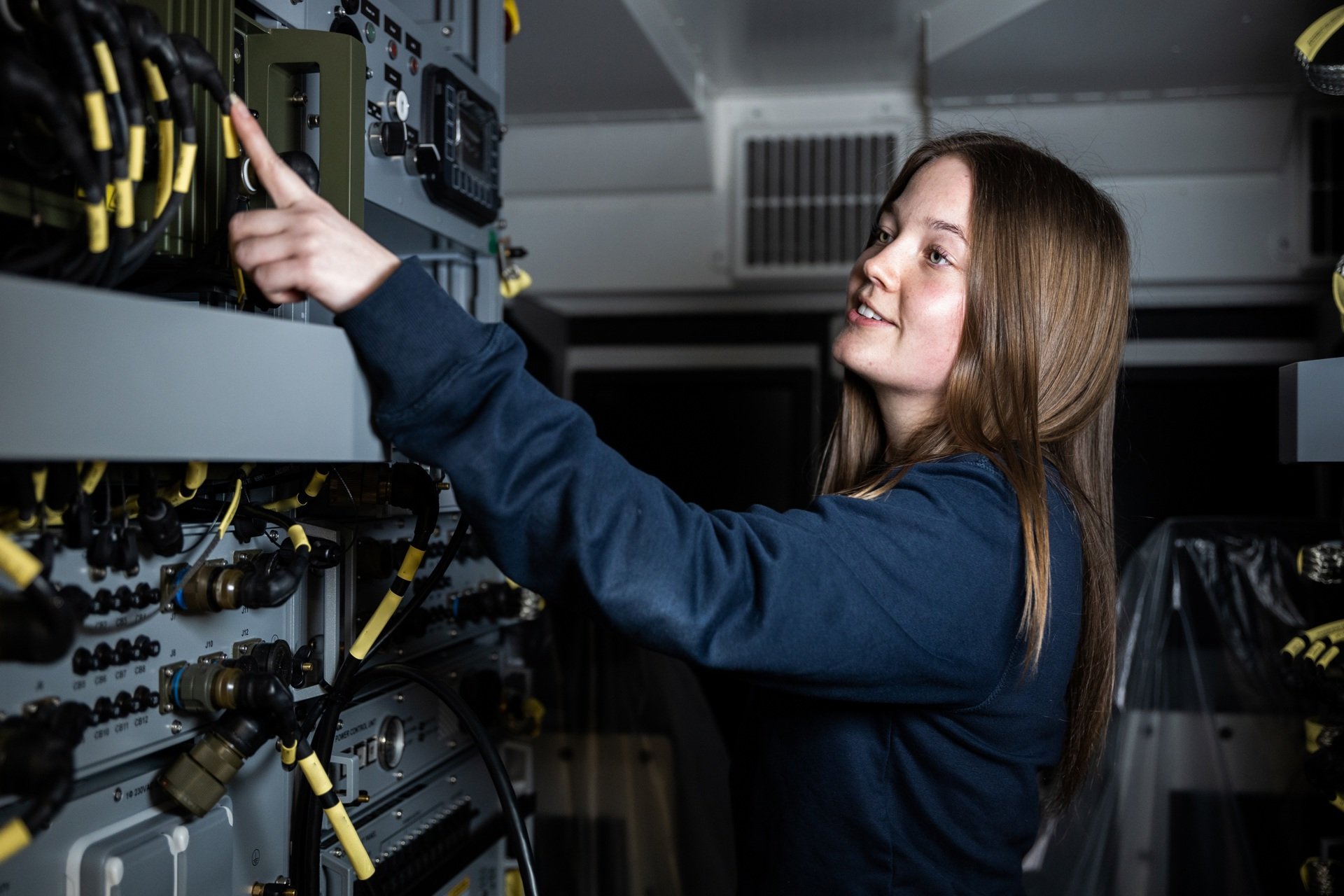 Facts about eWorks:
eWorks is the electronics and FPGA professional environment at Kongsberg Defence & Aerospace (eWorks@KDA).

The eWorks department designs and develops most of the electronics for all of KDA's product groups, across divisions and departments.

The main areas for the eWorks department are architecture, design, and layout/PCB of circuit boards, FPGA development, development of automated test systems for electronics, and Component Services.

Currently, eWorks consists of about 90 employees distributed across locations in Kongsberg, Asker, Kjeller, and Moss, and now we are looking for electronics and FPGA resources for all locations.