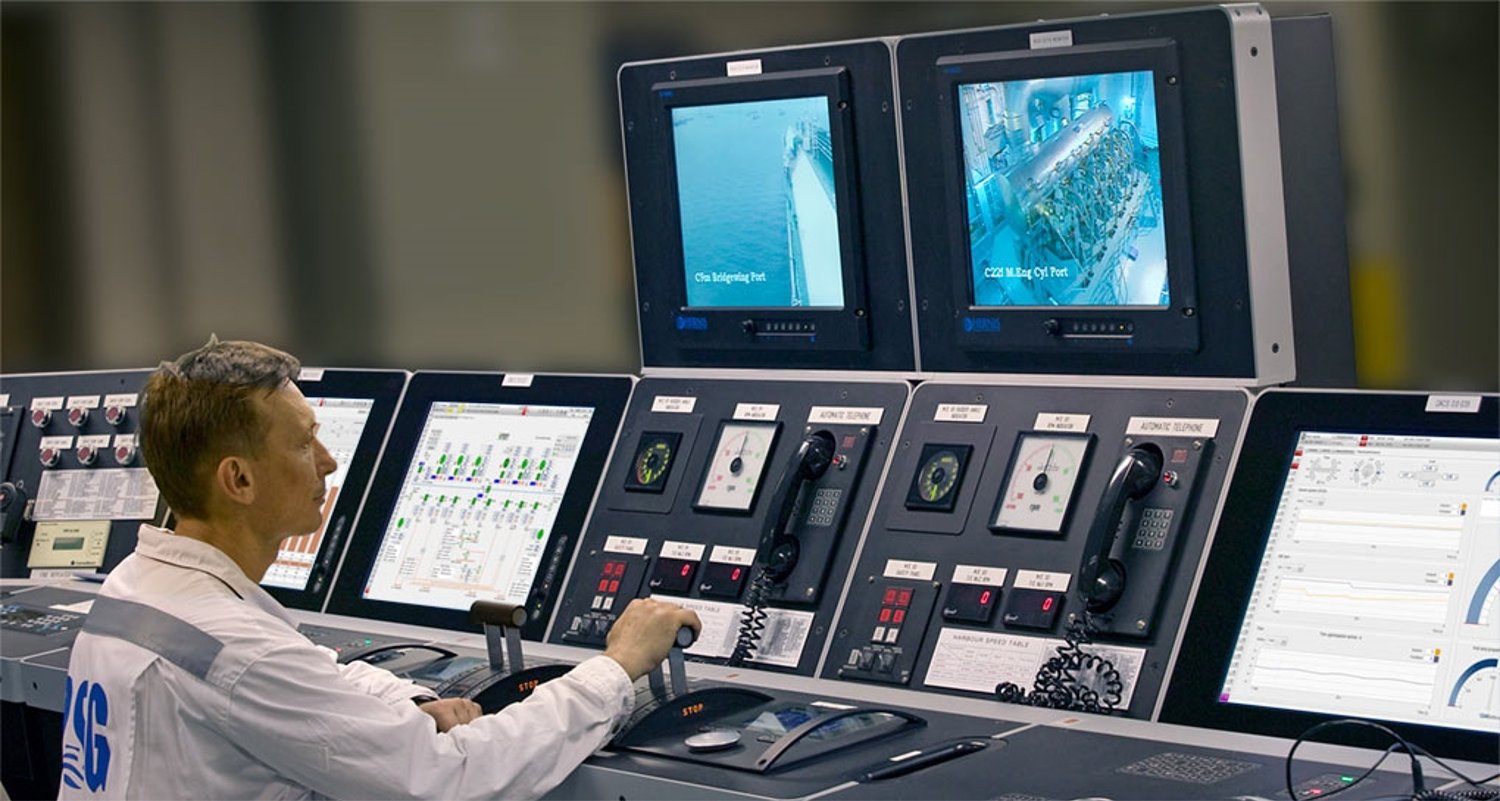 Marine automation system, K-Chief 600
The K-Chief 600 marine automation system is designed to meet the challenging demands of shipyards and ship owners and is configurable from 16 to 20 000 channels. Modular design based on standard modules allows us to configure the system to individual requirements, covering the whole range from low complexity alarm systems to highly integrated alarm and monitoring systems with advanced process control and power management. Different selections of these modules are used to configure each individual system to fit exactly to the requirements.
The K-Chief 600 is decentralised for safety and ease of installation, but operation is centralised using the Operator Stations.
Each I/O module has a specific role and is configured to match the operational requirements of the specific process area. Due to this flexible architecture, the K-Chief 600 system can connect additional I/O modules in the network at any time. This may be done to control new process areas, or to extend the functionality.
Our new enhanced human machine interfaces (HMI) and open system architecture provide the highest standard in quality and functionality, making it the first choice for quality conscious ship owners and operators.
Fully compliant
The K-Chief 600 marine automation system complies with the requirements of IMO, local maritime authorities, IACS, and the classification societies. It is designed to meet the classification societies requirements for periodically unmanned engine room operation.
The system confirms to all rules and regulations, and all modules are type approved.
Economical and ecological benefits
Our vessel performance concept provides a set of tools that enables ship owners and operators to manage their vessels in ways that are more economical and ecologically beneficial, without violating safety regulations, and is part of KONGSBERG's Green Ship Strategy.
For most ship types and applications

The system is based on our unified automation concept, where each ship configuration is built up using standard modules communicating on CAN- and local area networks. The main purpose of the system is to give ship's officers all the basic alarms and status information they require in order to maintain safe and efficient operation of the machinery and other relevant equipment.

Ship types

Meets the safety and reliability requirements of standard merchant vessels including:

Cargo, bulk & RO-RO
Container ships
Ferries & ROPAX
Fishing & coastal vessels
Research and survey vessels
Tankers
Typical usage include
Alarm and monitoring system
Auxiliary control
Ballast automation
Cargo automation and control
Fire system
Heating ventilation and air conditioning
Management support
Power management
Propulsion control
Reefer monitoring
Trend
Services & aftermarket support

Our support teams, located worldwide, are committed to helping you manage the vital balance between operational availability and cost. Wherever your vessel is located, our support is close at hand.
Engine Performance Monitoring
This module is designed to give the operator instantaneous status of the engines' operational performance.
By advanced cylinder pressure measurements, subsequent analysis of the combustion process offers diagnosis algorithms based on empirical results and physical models. The module gives engine status and hints based on expert advices. Changing of fuel quality is a challenge, to which the analysis tool provides a detailed guide for adjustments and tuning of the engines.
The emission of CO2, NOX and SOX is calculated based on combustion process analysis, torque measurements, fuel quality and fuel consumption.
The system normally equip the main engine with fixed (on-line) combustion pressure sensors, while a portable (off-line) combustion pressure sensor is employed for each auxiliary engine.
Benefits of engine performance monitoring
Reduction of fuel consumption
Monitoring of cylinder load
Calculation of CO2, NOX and SOX
Reduction of maintenance costs and improved planning of maintenance
Reduced risk for engine damage
The Full Picture
While K-Chief 600 system is an independent system it is uniquely suited to be combined with the following Kongsberg Maritime systems sharing sensors and information across system borders, fulfilling our mission of providing our customers with The Full Picture.
K-Gauge: The K-Gauge is a cargo monitoring and control system which is a highly integrated system incorporating level gauging, temperature and pressure monitoring, valve and pump control.
Auto Chief 600: The Auto Chief 600 is a propulsion control system which can be adapted to various engines.
Main Engine monitoring system: Our main engine monitoring systems monitor the conditions of the main engine including Bearing Wear alarm handling, Cylinder Liner temperature and detections of scuffing of piston wall, main bearing temperature, cross-head bearing and crank bearing temperature, torque measurements, Water In Oil Detection. Our main engine monitoring systems are under constant development to meet new ship requirements.
Ship@web: Ship@web enables continuous access to primary vessel data both on board the vessel and from ashore.
Voyage data recorder: The main purpose of our Voyage Data Recorder (VDR) is to record and store relevant ship data and allow reconstruction of ship incidents at sea.
Tjenester og support
24/7 Technical support

Our 24/7 technical support team is there to help at any time, day or night, wherever your vessel is.

Conversions, retrofit and refit

We understand the importance of having the right parts, available in the right place, at the right time.

Training

Ensure that your crew is properly and thoroughly trained. This will reduce operational risk, downtime and maximise return on asset investment.
Hvordan kan jeg hjelpe deg?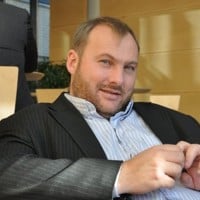 Ståle Furuberg
Senior Sales Manager