Simrad ITI
Et profesjonelt fangstkontrollsystem som gir deg nøyaktig informasjon om trålens geometriske egenskaper
Simrad ITI er et komplett system som ved hjelp av trådløse sensorer kan posisjonere og overvåke trålen. ITI er utviklet for å gi deg bedre kontroll over redskapen slik at du kan effektivisere både bunn- og pelagiske tråloperasjoner.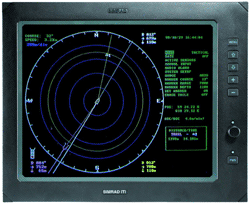 Når Simrad ITI systemet sender ut en akustisk forespørsel til de batteridrevne sensorene plassert på trålen vil de svare med å sende viktig informasjon tilbake til fartøyet. Simrad ITI lar deg overvåke nøyaktig posisjon for trålen og hva som skjer rundt den. ITI er således viktig for å oppnå effektiv, lønnsomt og forsvarlig fiske.
Tjenester og support
24/7 Technical support

Our 24/7 technical support team is there to help at any time, day or night, wherever your vessel is.

Conversions, retrofit and refit

We understand the importance of having the right parts, available in the right place, at the right time.

Training

Ensure that your crew is properly and thoroughly trained. This will reduce operational risk, downtime and maximise return on asset investment.