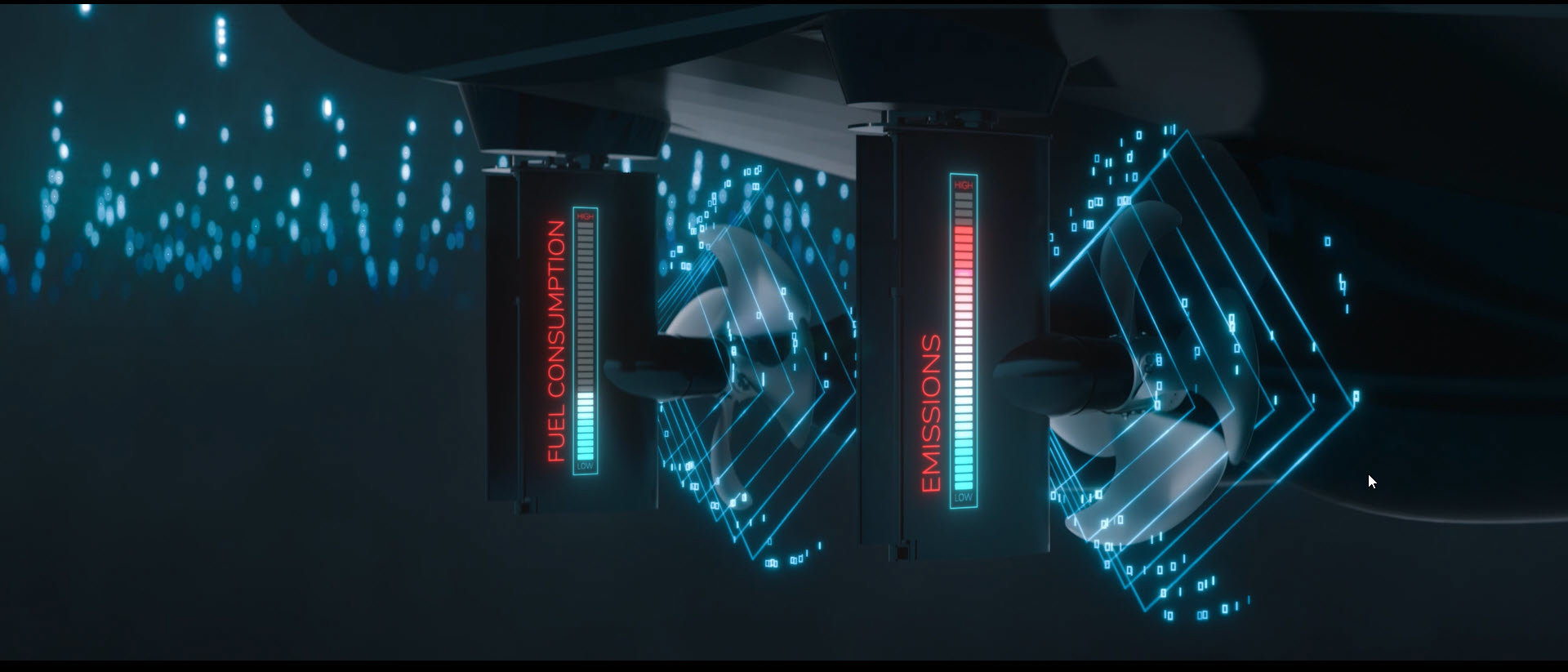 SHAFT POWER LIMITATION
SHAPOLI
ShaPoLi is a functionality available in the CanMan, AutoChief C20 and AutoChief 600 remote propulsion control systems that enables a vessel to limit its shaft power output when the pre-set limit is reached, thereby helping operators to keep control of their vessel's level of emissions in operation. The upgrade to the ShaPoLi function is available for all ships equipped with the CanMan or AutoChief C20/600 systems as part of fuel saving and emissions reduction projects, including to comply with the IMO's 2023 EEXI regulatory measure.
BACKGROUND
Shaft Power Limitation (ShaPoLi) was developed to enable vessels to limit their fuel consumption and associated greenhouse gas (GHG) emissions by limiting the output power of Controllable Pitch Propeller (CPP) shafts. Installing ShaPoLi is a proven method for projects where vessels have an excess of installed propulsion power following the re-design of a propeller aimed at new operational requirements, and particularly for ships with more than one engine per propeller shaft. ShaPoLi enables an optimisation of a ship's propulsion and blade design to the fullest and brings additional fuel savings and a reduction in CO2 emissions.
The installation of the ShaPoLi function can also enable a swift and cost-effective compliance with the IMO's mandatory EEXI measure setting new requirements for the reduction of existing ships' carbon emission intensity.
UPGRADE COMPATIBILITY
CanMan ShaPoLi is compatible with most external governor systems, including IP converter systems.
ShaPoLi is also compatible with the AutoChief C20 and AutoChief 600 remote control systems.
SOFTWARE
The ShaPoLi solution can be supplied with or without an overridable function depending on projects. The override capability will be delivered as part of upgrade projects undertaken for EEXI compliance as part of the certification's requirements.
HARDWARE
Depending on projects, minor hardware add-ons may be needed.
SHAPOLI WORKING PRINCIPLES
To make sure that the maximum allowed shaft power is not exceeded, embedded load limitation features in the CanMan control system will be applied. For installations including shaft generators, separate signals assure that the ShaPoLi level is not affected by Power Take-Off (PTO). A shaft torque meter input is prepared for in the system, for example from KM's torque meter MetaPower, which supports ShaPoLi functionality as standalone or integrated with other KM products.
The AutoChief (C20/600) ShaPoLi solution uses input from the shaft power measurement system to limit shaft power output. ShaPoLi limits the shaft power by altering the RPM setpoint for electronically controlled engines with Fixed Pitch Propellers (FPP), or pitch setpoint for Controllable Pitch Propellers (CPP).
SHAPOLI OVERRIDE
The override function enables the operator to exceptionally operate the propeller above the predefined shaft power limit in order to handle situations where the use of additional power (reserve power) is needed to ensure safety of the crew and adequate operating conditions. In the event of an override, information will be sent to and logged by an external system (e.g. VDR) for documentation and reporting purpose.
KEY FEATURES
Designed for fuel saving and emission control projects
Solution embedded in the existing CanMan or AutoChief C20/600 systems
Minor hardware add-on
Alarm outputs for logging
Support ship compliance with IMO 2023 regulation
A simple, straightforward upgrade performed on the existing system
UPGRADE PACKAGE FOR EEXI AND CII COMPLIANCE
Additional interventions and upgrades may be required as part of a vessel's compliance project, both to secure compliance with the one-time EEXI certification and optimal CII ratings yearly, and to limit the negative impact of implementing power limitation solutions on a ship's operations. These measures can for instance include propeller re-blading, propulsion optimisation and hull modifications (e.g. bulb, appendages). The optimal combination of upgrades will be determined by our experts from the KONGSBERG Hydrodynamics Research Centre (KHRC) with the use of advanced tools and processes for simulation and analysis such as Computational Fluid Dynamics (CFD).
YOUR COMPLETE ENVIRONMENTAL SOLUTION FROM KONGSBERG