Kongsberg Agenda
Defence industry on the agenda
It's clear that Kongsberg Agenda is here to stay. This year's technology event turned out to be exactly what the organizers had dreamed of – a successful meeting place for everyone with a heart for technology, industry, value creation and expertise. Together with the entire industry of Kongsberg, Kongsberg Defence & Aerospace contributed on several important arenas.
Winner of the Norwegian Technology Award

It was a proud moment for all employees of Kongsberg Defence & Aerospace when NASAMS won the Norwegian Technology Awards 2023 against 5 strong tech-competitors that included Kongsberg Maritime's Yara Birkeland.

Prime Minister Støre has on repeated occasions praised the Norwegian NASAMS contribution in Ukraine - and he also did when he opened Kongsberg Agenda on Wednesday. Jury leader Trond Markussen said that it was a worthy winner to receive this year's award, and that the jury agreed that Kongsberg Defence & Aerospace's technology really has shown its value in the world over the past year.

The award was presented by the Norwegian Minister of Trade and Industry, Jan Christian Vestre on behalf of Teknisk Ukeblad, and it was Director Products and Technology Øystein Lintvedt and Manager Business Development Tom-Erik Holmen from Integrated Defence Systems division who represented and received the award on behalf of Kongsberg Defence & Aerospace.

"We are very, very proud! There's an incredible amount of engineering-hours behind this," said Lintvedt after the award-ceremony.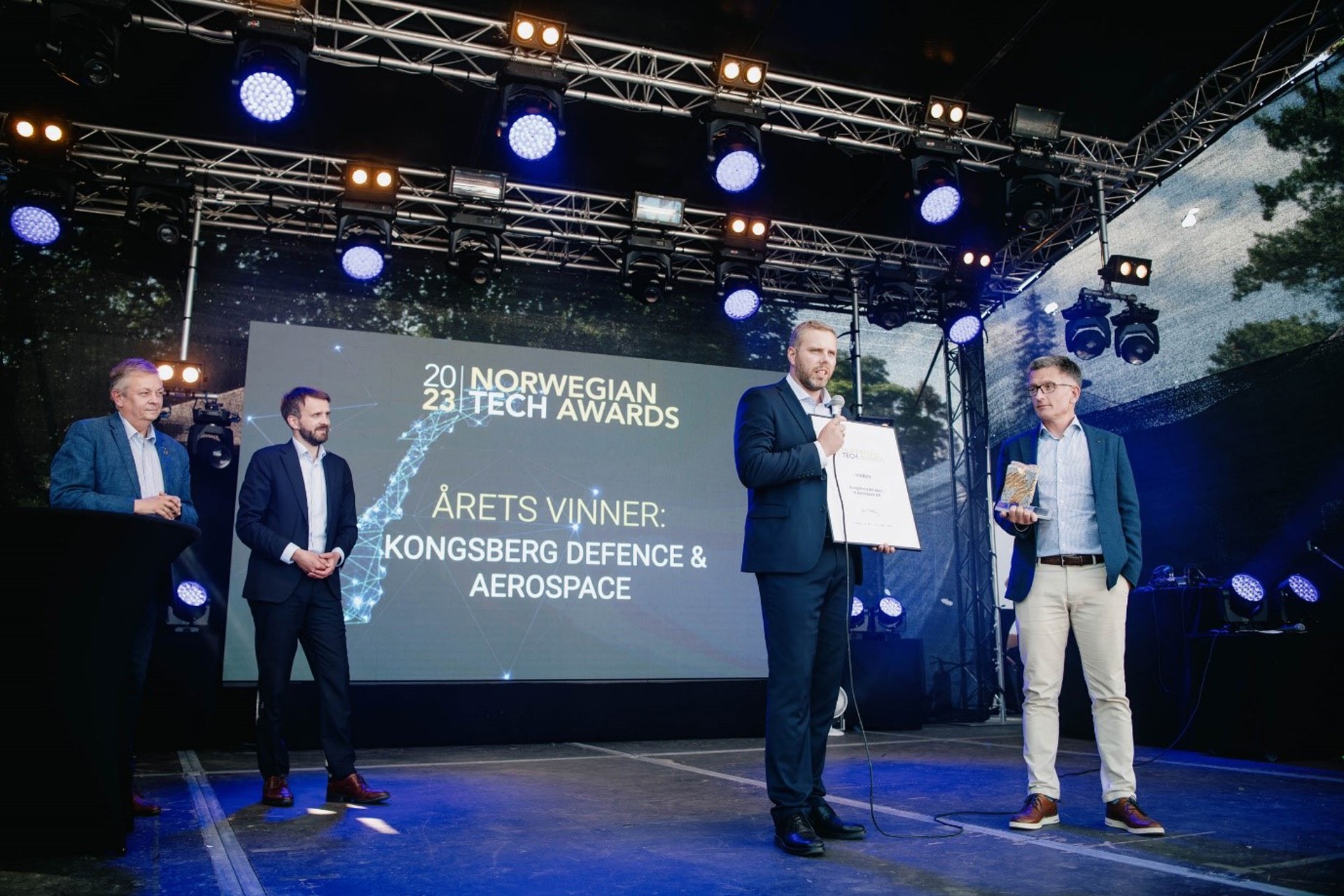 KONGSBERGS's new slogan "Protechting people and planet" was launched shortly before Kongsberg Agenda, and was clearly visible on both exhibition walls, posters and clothing.