MEET OUR SKILLED WORKER ANDREAS
Thank you K-Tech!
K-Tech – a story of success
K-Tech's aim is to educate the Norway's best skilled workers. And they succeed. An apprenticeship through K-Tech is attractive among Norwegian students throughout the country. This year alone, K-Tech will welcome as many as 65 new apprentices, and words of praise about the company comes from several different quarters.
The city of Kongsberg is known for its close and good collaboration between business and academia, and an essential link between the two is K-Tech. Founded and owned by the city's three largest technology companies, the education and training offered at the education centre is continuously developed according to the needs of the technology companies, and most of the apprentices are offered a full time job after completing their apprenticeship.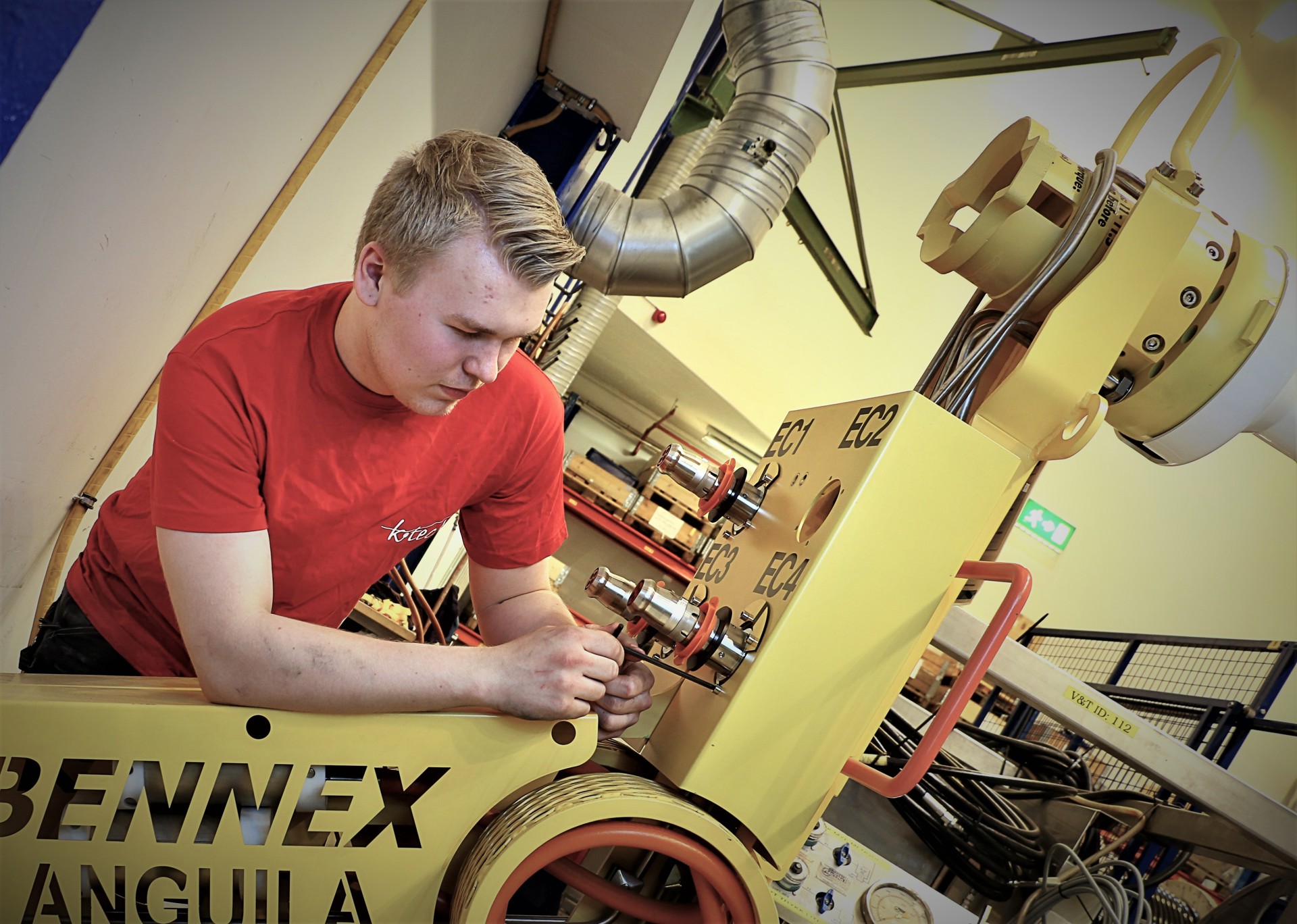 "You must be motivated, interested, open and willing to learn," states Andreas. "You must be persistent and willing to do what it takes to get the product finished by the deadline. You must also be open to the fact that you can always improve."