ELegance pod system
Podded propulsion system with Permanent Magnet motor technology for optimal system efficiency and compact design.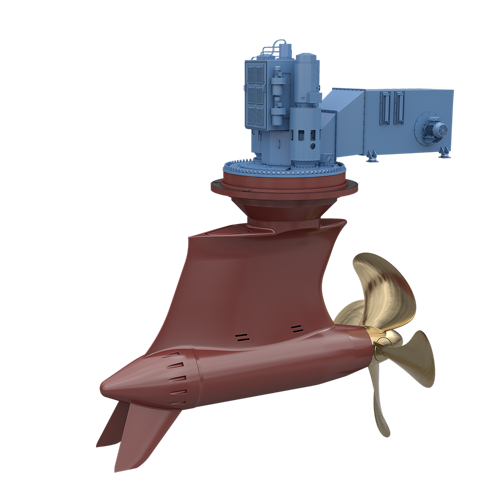 ELegance Pods, Sustainable electric propulsion
The ELegance pod system combines the direct electric motor driven Pod, matched with our offerings of electric system solutions. These Pods provide propulsion for precise and efficient vessel operation. It has a built-in permanent magnet electric motor for optimal efficiency over a large speed range, combined with an excellent hydrodynamic design developed in our well renowned Hydrodynamic Research Centre.
Elegance pods are designed for a sustainable marine future. With its low oil content and double barrier seal solution, the Elegance pods are designed to protect the ocean. Optimised for high system performance through compact design and high hydrodynamic efficiency and with the patented Twin Tail provides high unit efficiency, as well as reducing noise and vibrations. The ELegance pods are available for various applications including ice optimized designs.
The pods can be delivered with our active front-end converters as standalone units. These can be fed from:
• A conventional 690 V system
• A medium-voltage distribution system through transformers

The pods can also be delivered with LVD-2 low-voltage drive converters as a DC multi-drive solution. Our LVD-2 systems are designed to fit various types of vessels, giving an enhanced diesel-electric performance that is optimised for each shipowner's use. Batteries from the Kongsberg Maritime portfolio can be integrated into the LVD-2 systems. This enables peak-shaving functionality on the engines and increases the redundancy in the propulsion system. The LVD-2 system can then deliver continuous power to the pods allowing a power-generating capacity reduction of up to 30 per cent. This means that the pods can operate on battery power alone when in the harbour or for limited periods with zero emissions, depending on the battery capacity.
Key features
Compact and efficient PM motor
Combined cooling by air and surrounding seawater
System based Drive, Motor and Hydrodynamic design optimization
Adjustable design to provide optimal adaptation to hull
Patented Twin-Tail for improved efficiency and cavitation behaviour
Innoduct TM nozzle design for high bollard pull and free running efficiency
Oil lubricated roller bearings
VGP proven Anti-Pollution Seal System to ensure environmentally safe operation (Also on mineral oil)
Ice class capability up to PC6 /FS1A*
Easy access to all service points
Plug-and-play: Safe and easy fitting of units to the hull without heavy lifting equipment utilizing simple interfaces
Underwater mounting and maintenance feasibility
Strong operational support, both for system monitoring and maintenance
Design by KONGSBERG Hydrodynamic Research Centre
KEY Benefits
Low fuel consumption
Effective manoeuvrability and station keeping
Compact inboard installation
Silent operation
Fast response time
Efficient maintenance and long service intervals
Easy installation
Strong equipment health monitoring capability
High end Hydrodynamic support
KONGSBERG global service support
APPLICATIONS
NAVAL
CRUISE & PASSENGER
Super/Mega Yachts
Expedition cruise
Ropax
OFFSHORE
Rigs & Platforms
Support vessels
Heavy lift
Windfarm installation
Fishfarms
Cargo
Coastal with many port stops
All-electric vessels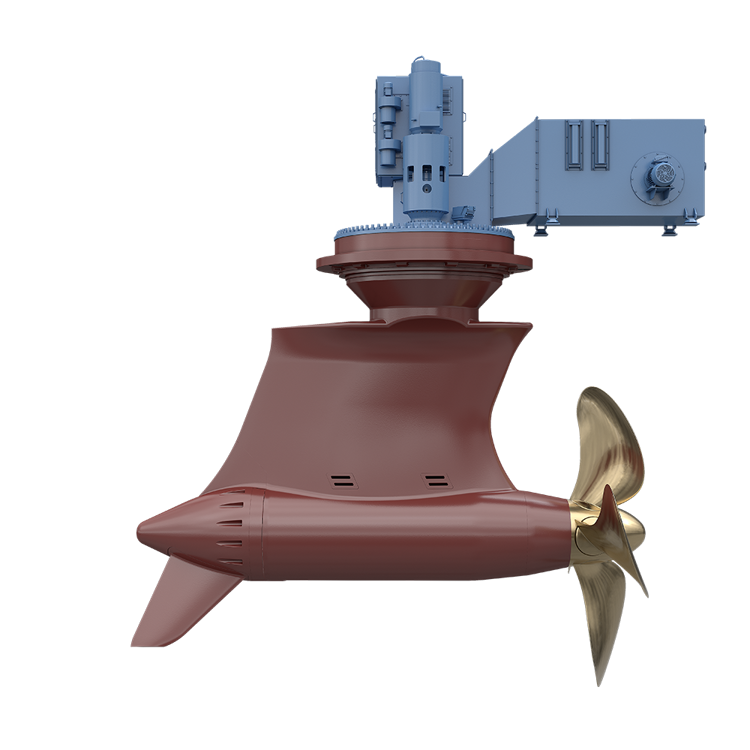 TECHNICAL DATA PULLING POD
Size
850
960
1080
1230
1380
1570
Max Power [kW]
2000
2700
3800
4600
6100
7500
Propeller diameter (m)
1.8-2.9
2.1-3.4
2.4-3.9
2.7-4.4
3.0-4.9
3.3-5.4
Shaft speed (rpm)
145-365
130-325
117-290
106-250
95-220
88-192
Height (Hts)(mm)
1600
1800
2000
1900
2150
2400
2200
2500
2800
2550
2900
3250
2800
3200
3600
3000
3450
3900
Approx. weight (tonnes)
30
41
50
65
80
100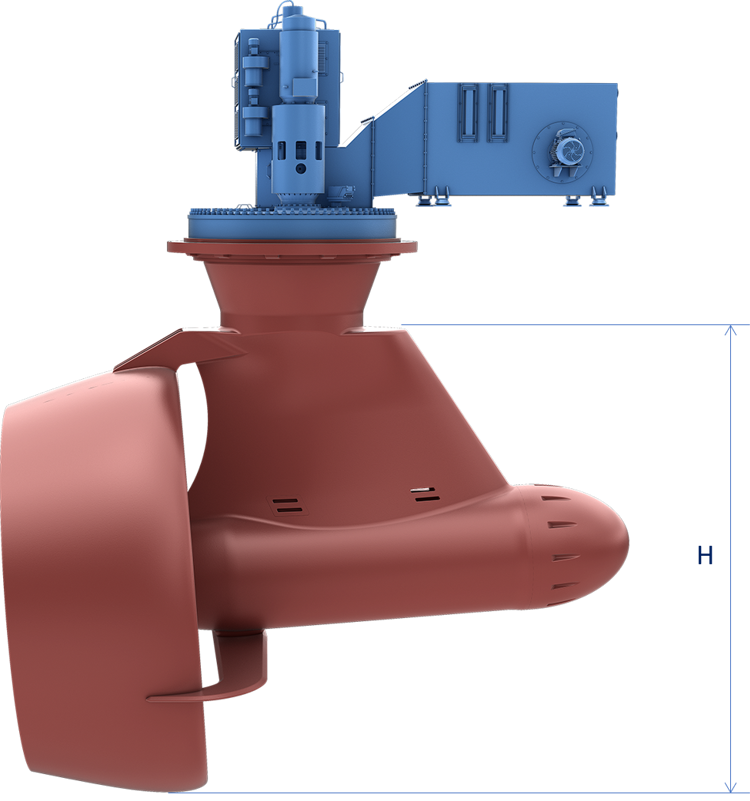 TECHNICAL DATA DUCTED POD
Size
1080
1230
1380
1570
Maximum Power
3350
4300
5600
7100
BP thrust [tonnes]*
60
76
99
126
Propeller diameter [m]*
3.0
3.4
3,9
4.4
3,2
3,6
4,1
4,6
H [mm]
4175
4300
4725
4850
5375
5500
6025
6150
Approx. weight [tonnes]
57
72
90
115
* With the larger propeller, the BP thrust can be achived at lower than max power.
Services et support
24/7 Technical support

Our 24/7 technical support team is there to help at any time, day or night, wherever your vessel is.

Conversions, retrofit and refit

We understand the importance of having the right parts, available in the right place, at the right time.

Training

Ensure that your crew is properly and thoroughly trained. This will reduce operational risk, downtime and maximise return on asset investment.
Comment pouvons-nous vous aider?