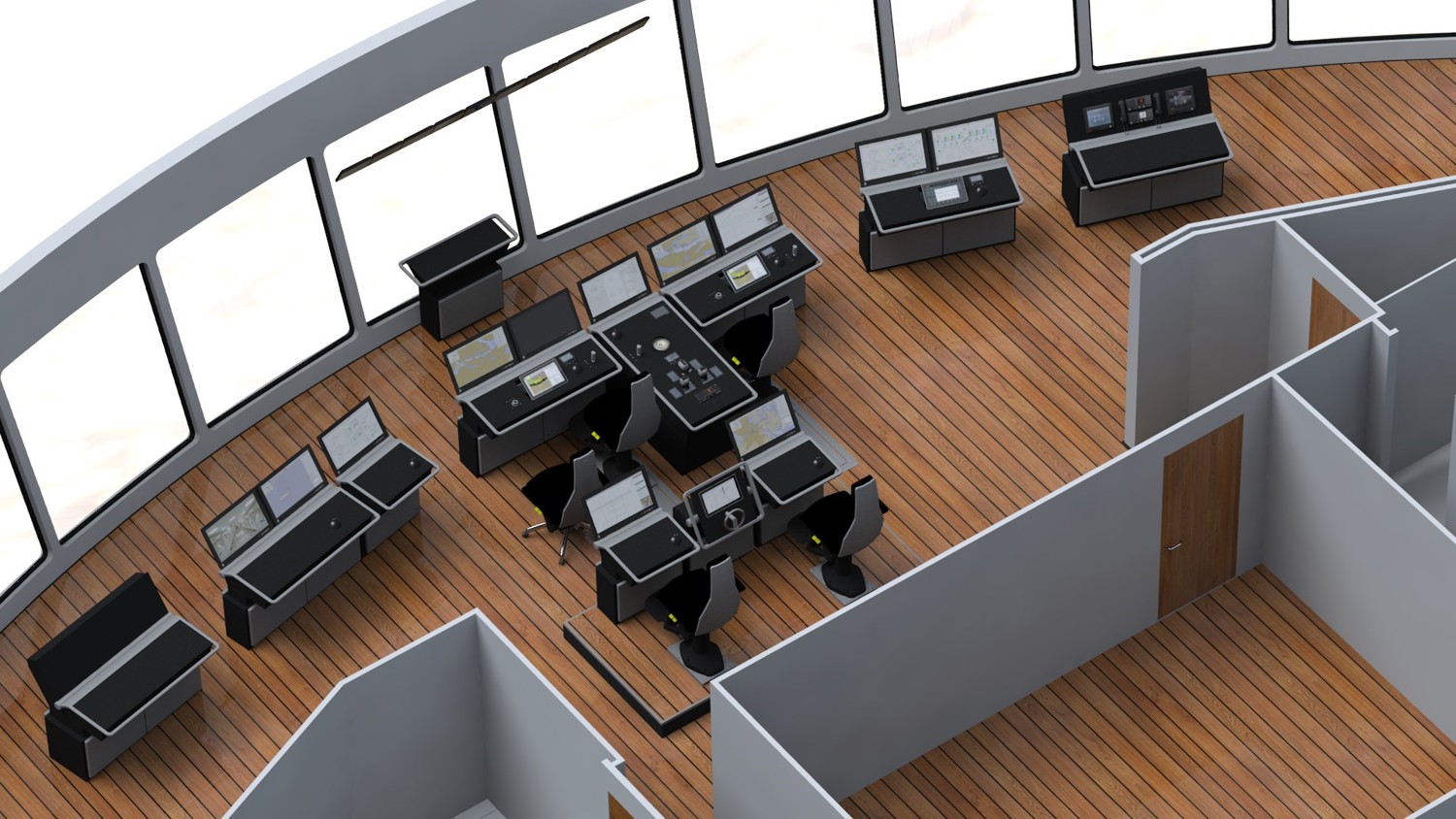 Integrated bridge system - K-Bridge
The K-Bridge Integrated Bridge System - IBS is adaptable to the requirements of all sea-going ship types. It is designed to meet all IMO and classification societies' requirements all the way up to one-man bridge operation.
More than 50% of the world's navigators are trained on our bridge simulators. We understand the maritime environment and the need for user-friendly systems.
Customer benefits
One man control
Rational route planning
Automatic route-keeping functions
Fail-to-safe mode of operation
Functionality and reliability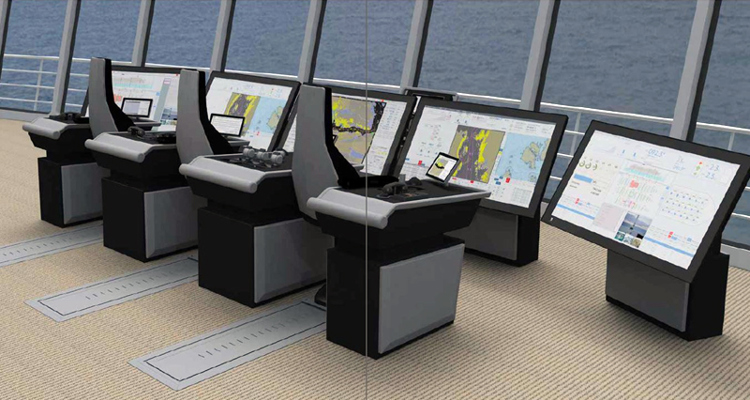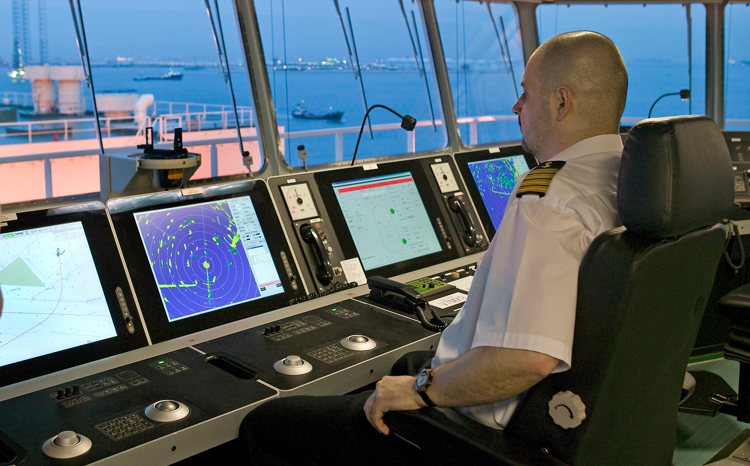 Easy operation
Our Integrated Bridge System is designed for easy operation to allow maximum time for observation and decision making. This is particularly apparent in our ARPA/radar and ECDIS systems. These systems have the same intuitive user interface, the same panel layout and menu system. Route plans, mariner's notes, charts, radar video and vector presentation are shared between the systems.
"Turn-key" integrated bridge system
Our integrated bridge system is supplied as a "turn-key" delivery. To simplify installation onboard, all systems are pre-installed in their consoles on delivery. Cable connections are wired to easily accessible terminals for quick cable connection onboard. Compliance with relevant rules and regulation are checked before the equipment is installed, thereby avoiding possible expensive redesign on site.
Benefits of integration
Palettes are changed simultaneously on all K-Bridge operator stations
The active route (the monitored route) is displayed on all K-Bridge stations when selected on one
Chart maintenance from one station and mirrored to the others
One set of own ship information
Track information on conning display - no external interface
Radar/ARPA target information available on ECDIS - no external interface
Radar/ARPA radar video available on ECDIS - no external interface
Radar/ARPA radar video recorded by VDR via LAN - no external interface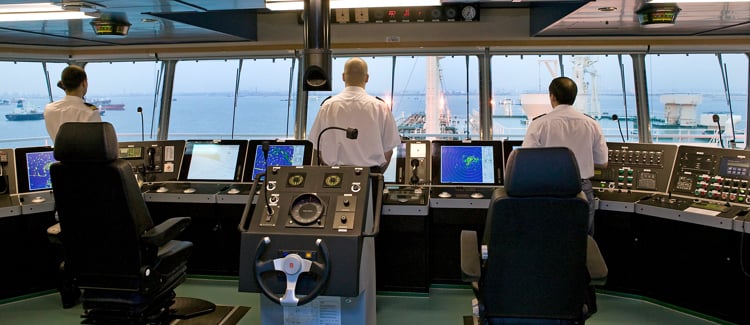 Services et support
24/7 Technical support

Our 24/7 technical support team is there to help at any time, day or night, wherever your vessel is.

Conversions, retrofit and refit

We understand the importance of having the right parts, available in the right place, at the right time.

Training

Ensure that your crew is properly and thoroughly trained. This will reduce operational risk, downtime and maximise return on asset investment.