Simrad SC90 Sonar para pesca
El Simrad SC es una "máquina de capturar" perfecta. Resulta ideal para la pesca de caballa, atún y otras especies cerca del fondo.
La combinación de haces verticales y horizontales muestra los peces desde arriba con "vista de pájaro" y el lateral como un "corte" de manera simultánea. Esto aporta información vital sobre el banco sin que sea necesario pasar por encima. La estabilización total de los haces permite una imagen nítida del blanco incluso en mar revuelta.
360 grados omnidireccional
90 grados de inclinación vertical
La frecuencia operativa se puede ajustar desde 82,5 a 86,5 kHz en pasos de 0,5 kHz
Haces estrechos
Transmisiones FM lineal (LFM)
Gran alcance dinámico
Alta definición
Haces estabilizados
Fácil manejo
Función guardar y recuperar datos
Defina y guarde su propia configuración
Los datos del sonar se comprenden clara y fácilmente
16 placas de transceptor que aportan 480 canales individuales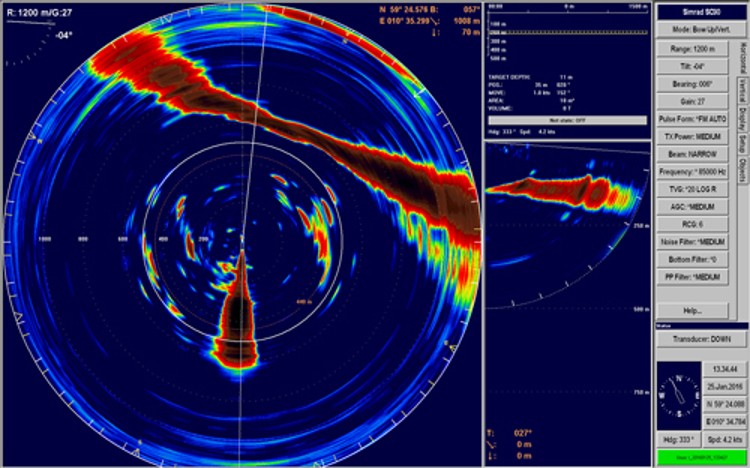 Servicios y soporte
24/7 Technical support

Our 24/7 technical support team is there to help at any time, day or night, wherever your vessel is.

Conversions, retrofit and refit

We understand the importance of having the right parts, available in the right place, at the right time.

Training

Ensure that your crew is properly and thoroughly trained. This will reduce operational risk, downtime and maximise return on asset investment.