Simrad ITI
Sistema, altamente profesional, para control total sobre la geometría del arte
El Simrad ITI es un completo sistema inalámbrico de monitorización y posicionamiento del arte, diseñado para mejorar el control y la eficacia en las faenas de arrastre de fondo y pelágicas.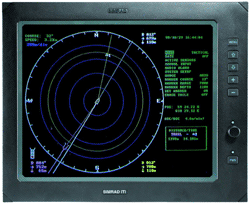 Los sensores son robustos y pequeños y trabajan alimentados por baterías. Se disponen en el arte y, cuando se les interroga desde el puente, suministran información de la mayor importancia. El Simrad ITI nos permite monitorizar la posición exacta del arte y nos indica qué está ocurriendo en torno al mismo. Toda la información suministrada es vital para llevar a término una pesca altamente eficaz, rentable y responsable frente al entorno.
Servicios y soporte
24/7 Technical support

Our 24/7 technical support team is there to help at any time, day or night, wherever your vessel is.

Conversions, retrofit and refit

We understand the importance of having the right parts, available in the right place, at the right time.

Training

Ensure that your crew is properly and thoroughly trained. This will reduce operational risk, downtime and maximise return on asset investment.