Cargo monitoring and control system - K-Gauge
Our cargo monitoring and control system K-Gauge is a highly integrated system incorporating level gauging, temperature and pressure monitoring, valve and pump control. It takes full advantage of our large variety of reliable hardware and software modules.
Accuracy and reliability
The high frequency (24 GHz) and the antenna design gives a narrow half power beam width of ±3°, making it easier to install radar tank gauges on narrow tanks (e.g. slop tanks). The high signal to noise ratio performance of the radar signal processing, ensures accurate and reliable readings with high repeatability. Due to the antenna design neither deposit nor condensation will have any effect on the performance.
Key features
K-Gauge Tank Gauging System is a module in the KONGSBERG Integrated Automation and Control System. Modular design allows flexibility in configuration of the cargo monitoring and control system to individual requirements, covering the whole range of tank monitoring and tank control, both as an integrated and as a stand-alone system.
Typical applications include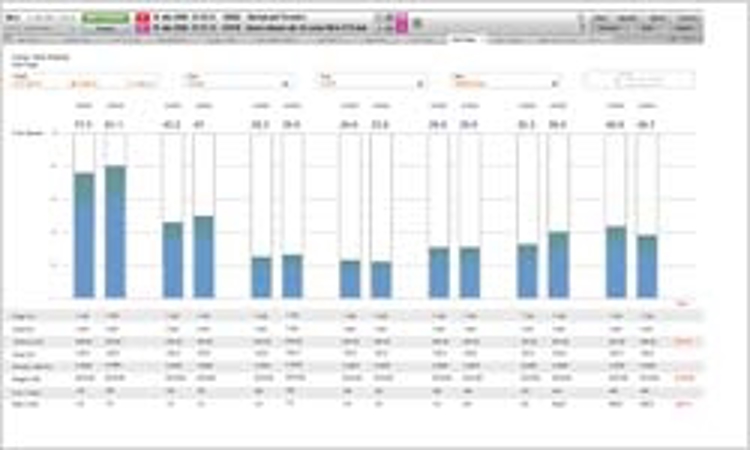 Cargo tank level monitoring
Cargo tank pressure monitoring
Cargo tank temperature monitoring
Ballast tank level monitoring
Service tank level monitoring
Draft, Trim and List monitoring
The K-Gauge tank gauging system is primarily intended to measure the ullage/level in tanks onboard vessels, both offshore and marine applications. The standard version can measure on any liquefied cargoes up to a distance of 50 metres. The measurements can be made under extreme environmental conditions with respect to temperature, pressure and humidity.
Customer benefits
Takes full advantage of the latest microwave technology
Applicable for all liquid cargoes
A variety of radar tank gauges available
Highly reliable and accurate
Control of cargo and ballast pumps
Control of cargo and ballast valves
Temperature monitoring in cargo plant
Pressure monitoring in cargo plant
Certified as Custody Transfer System (CTS) for gas carriers
Simple maintenance with easily replaceable parts
Simplified installation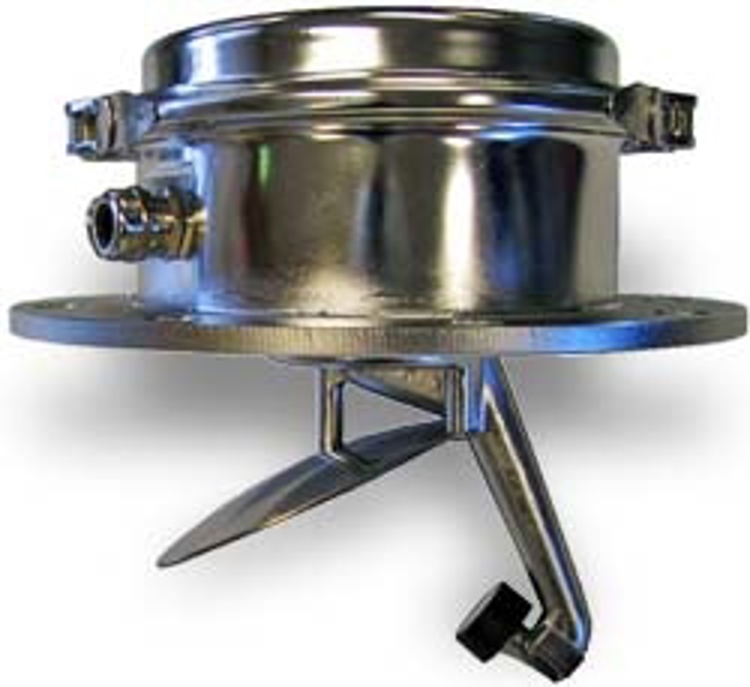 The Radar Tank Gauge (RTG) is designed to ease installation. The RTG is installed on top of the tank on a gauge socket. The tank pressure is integrated in the RTG and tank temperature sensors can easily be connected to the RTG. A common cable connects the radar tank gauge, pressure and temperature signals to the cargo control room; hence no extra cabling is required.
Cargo monitoring and control system operation
The Operator Station forms the Human-Machine-Interface. Alarms are handled continuously in the background and ensure that the operator is immediately alerted if any alarm limits are exceeded. Failures in the system are immediately reported on the monitor. Reports on failures and alarms, as well as history/trend reports on level, inert gas pressure and temperature are logged and stored. Parameter values and alarm limit settings, plus graphic presentations of ship specific data are displayed on the monitor.
Operator station functions
The following outlines the main functions of the K-Gauge cargo monitoring and control system operator station:
Cargo tank level monitoring
Cargo tank pressure monitoring
Cargo tank temperature monitoring
Ballast tank level monitoring
Service tank level monitoring
Draft, trim and list monitoring
Handling of alarms and failures
Configuration of the system
Storage of measured parameter values
Logging of History/Trend
Calculation using measured parameter values
Tjenester og support
24/7 Technical support

Our 24/7 technical support team is there to help at any time, day or night, wherever your vessel is.

Conversions, retrofit and refit

We understand the importance of having the right parts, available in the right place, at the right time.

Training

Ensure that your crew is properly and thoroughly trained. This will reduce operational risk, downtime and maximise return on asset investment.