Permanent Magnet tunnel thruster
TT-PM 2000
The Permanent Magnet tunnel thruster is a new addition to the Kongsberg Maritime family of thrusters, building on a completely new approach to thruster design and motor integration.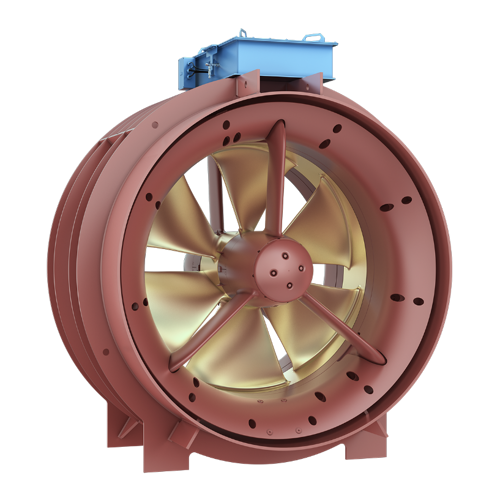 The (TT-PM) has been engineered with reliability and through life costs as the focus. Using permanent magnet motor technology increases efficiency and makes the installation more compact, only the variable frequency drive unit is housed in the thruster room, freeing up space on board.
The TT-PM will meet the strictest requirements for performance, noise and vibration, and will be an excellent choice for operations where low noise and high performance is required.
The TT-PM is built around permanent magnet motor technology and a propeller running on roller bearings, supported by a central shaft. The central shaft is supported by stays. These stays recover some of the swirl energy created by the propeller, providing additional thrust.
The Kongsberg Maritime thruster has been developed following strict requirements to quality. The thruster contains only one moving part compared to mechanical tunnel thrusters, and thus has fewer components subject to wear and tear.
A new mounting system allows more relaxed tolerances and permits installation of the thruster at a convenient stage in the construction of the vessel. The mounting system also allows for easy exchange of a complete thruster. The thruster is approved for EAL (Environmentally Approved Lubricant).
The PMTT consist of
Permanent magnet motor
Monoblock fixed pitch propeller
Lubrication system
Hydrodynamic fairings on thruster
Easy installation system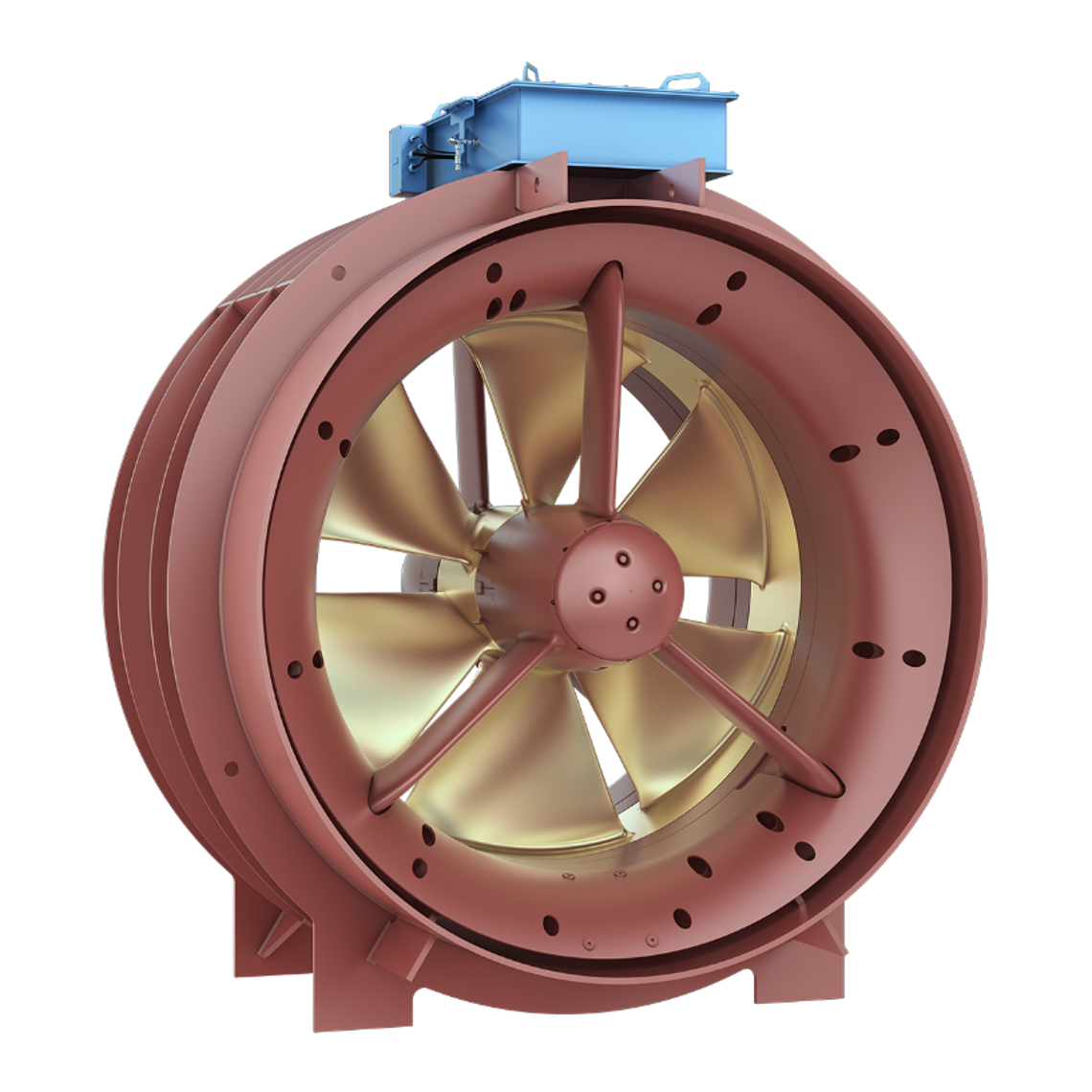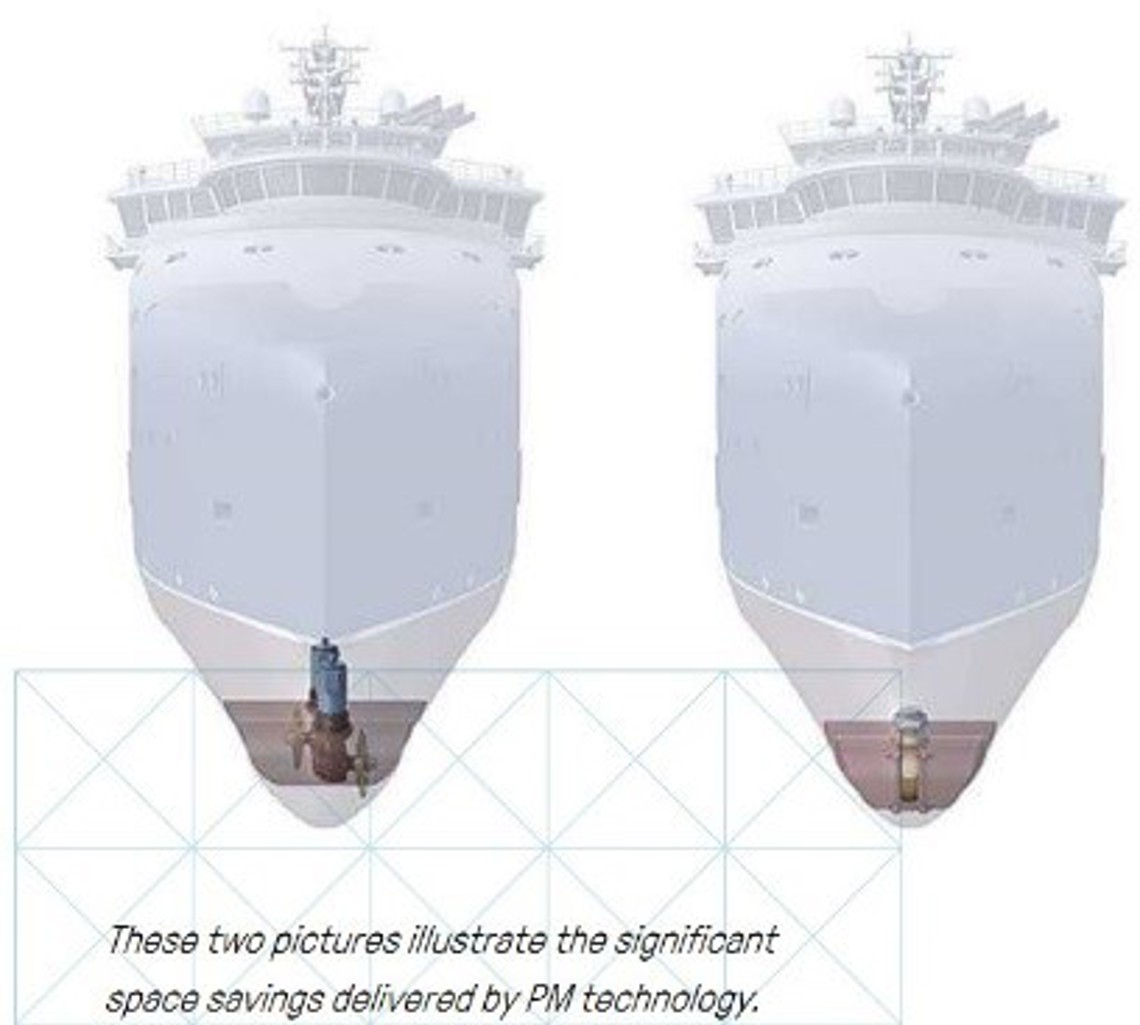 Equal thrust in both directions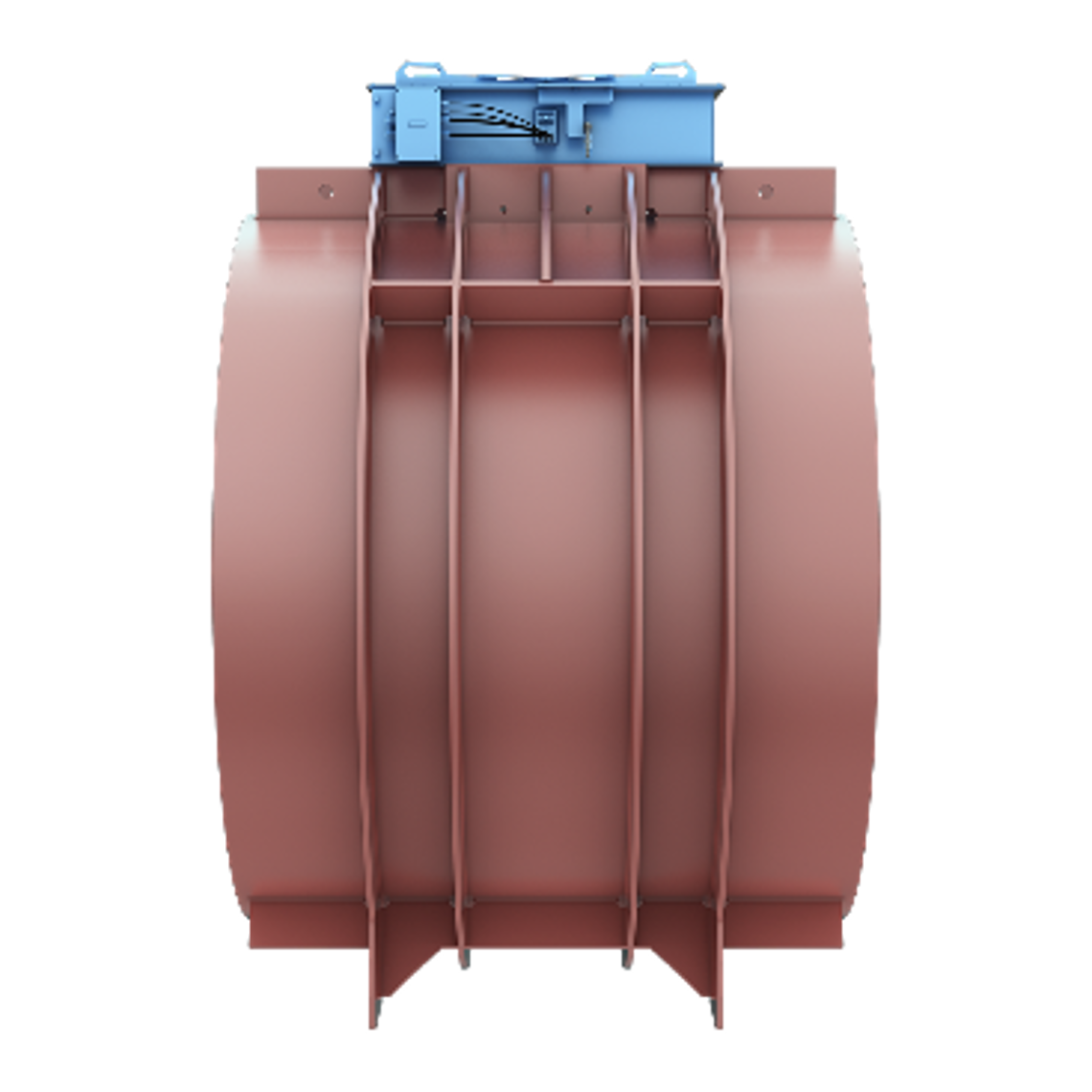 Standard tunnel seen from side
Equal thrust in both directions

Standard tunnel seen from side
TT – PM tunnel thruster benefits
Highly efficient electric Azimuth Thruster with integrated Permanent Magnet Synchronous Motor (PMSM).
Efficient and space saving PM technology with high torque density.
Designed for integration to a variety of drive make/supplier.
Optimized Propulsion and system efficiency utilizing the excellent hydrodynamic performance in combination with a high torque density PM-motor with fast response time.
Fast response times to full power give improved maneuverability and operability and anti-roll function capability (<1,5 sec, zero to full thrust port or starboard).
Excellent noise and vibration level, structural and underwater radiated noise (URN).
Symmetrical design ensures easy and optimal integration and give equal thrust in both directions
Environmentally friendly – Green propulsion with limited oil volume (EAL-oil approved).
Robust and reliable design with few rotation parts and reduced failure modes. Robust center shaft carries all propeller loads.
Simplified system design with limited axillary equipment and reduced installation time of unit.
Reduced footprint, no additional cooling required, Thruster unit cooled by surrounding seawater.
Reduced maintenance and lifecycle cost.
Long service intervals (15 year)
Prepared for easy adaption of EHM-system.
Strong operational support and Thrusters available in Thruster Support Pool (TSP
TECHNICAL DATA TT-PM 2000
| | |
| --- | --- |
| Propeller diameter (mm) | 2000 |
| Tunnel diameter (mm) | 2600 |
| Power range (continuous rating)(kW) | 1000 - 1600 |
| Nominal speed (rpm) | 0 – 280 |
| Max. output thrust (kN) | 243* |
| Oil Volume (dm3) | 320 |
| Weight thruster (kg) | 14 500 |
| Weight tunnel (kg) | 5 066 |
| Total dry weight (kg) | 19 566 |
| Propeller type | Propeller, Fixed Pitch |
| Direction of rotation | CW / CCW |
| Drive | AFE or 12- pulse drive* |
* Approximate values provided for information only. Actual thrust may vary for given applications. All data is subject to change without prior notice..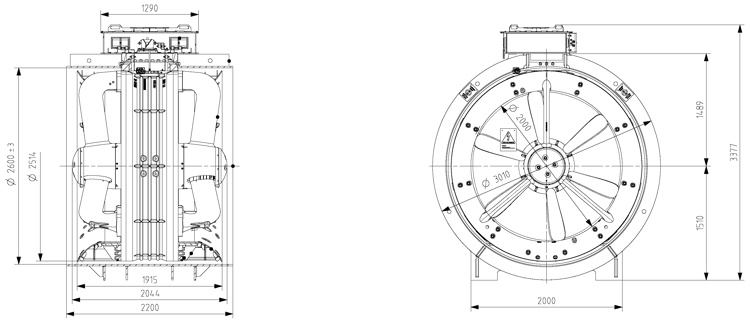 Tjenester og support
24/7 Technical support

Our 24/7 technical support team is there to help at any time, day or night, wherever your vessel is.

Conversions, retrofit and refit

We understand the importance of having the right parts, available in the right place, at the right time.

Training

Ensure that your crew is properly and thoroughly trained. This will reduce operational risk, downtime and maximise return on asset investment.
Hvordan kan jeg hjelpe deg?