Norway's Institute of Marine Research to use robot platforms and enhanced digital infrastructure to harvest data from the seas
Digital future for ocean research
IMR will use two KONGSBERG Sounder unmanned surface vehicles and two autonomous underwater vehicles as part of its long-term strategy to digitise the monitoring and management of marine environments and resources.
Gunvor Hatling Midtbø

Vice President, Communications G.O. Sars22 - Photo: ©Erlend Astad Lorentzen
Nils Olav Handegard, an IMR specialist in sensor and data processing working with CRIMAC, says: "The Sounder USV platform is stealthier than a big vessel, which means we can go into shallower water, like a fjord system. SAS image - The sounder captures what scientists believe is a whale with an itch!
IMR plans to integrate new platforms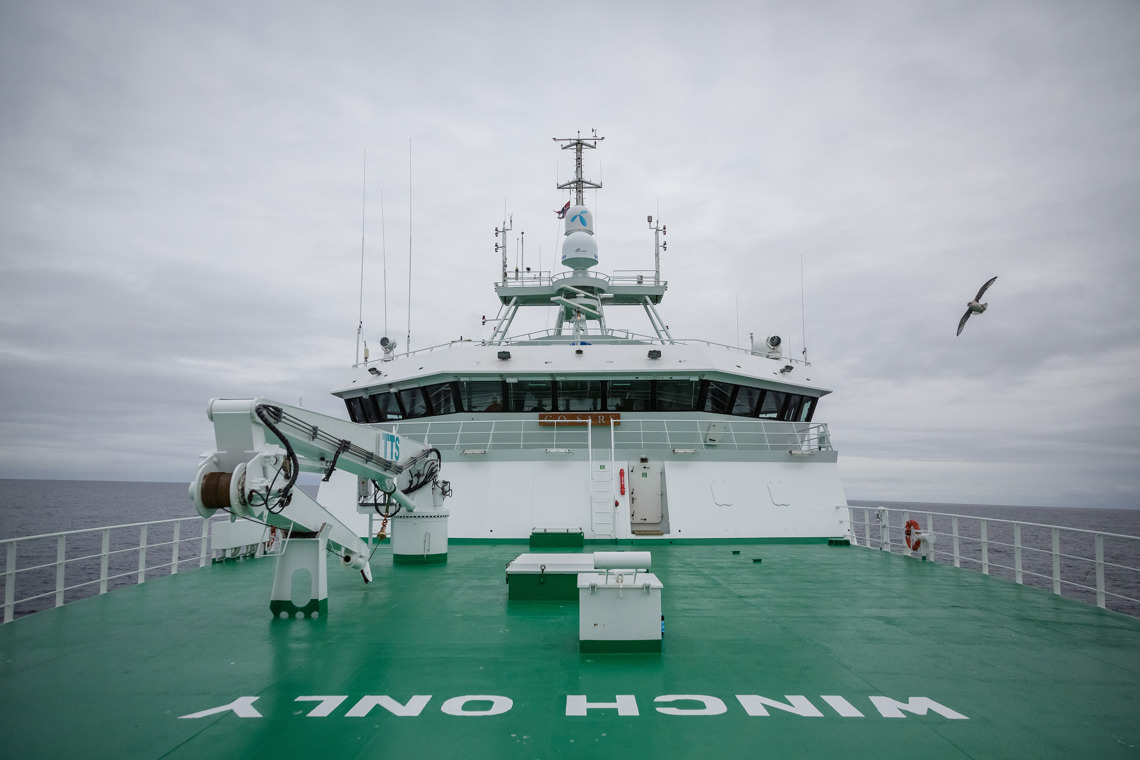 While the IMR Project Director is more relaxed about the adoption of the KONGSBERG AUVs, as IMR has wide experience of using this platform from its research vessels, he has a great deal to consider about the logistics of deploying and maintaining the two 8-metre length, 4.2 tons KONGSBERG Sounder USVs.