Kongsberg
Eyes on every ship
With the NORAIS-2 instrument on the International Space Station (ISS), and its AIS payload on the AISSat surveillance satellites, Kongsberg gives the world a way to track virtually every ship sailing the globe. The result is improved safety, fewer violations at sea, and overall greater understanding of maritime activity in the world – in other words, the full picture.
Gunvor Hatling Midtbø

Vice President, Communications
NORAIS: KEEPING TRACK OF EVERY SHIP, EVERYWHERE. "This is space technology brought down to earth"
Gard Ueland
President and CEO of Kongsberg Seatex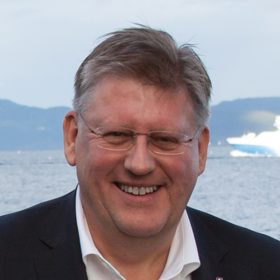 Gard Ueland President and CEO of Kongsberg Seatex