Breakthroughs
Cool Customers
The Arctic region is as rich in resources as it is harsh and remote. The safe and ecological extraction of these resources is becoming a prominent commercial and geo-political issue. But many components need to be put in place before that becomes a reality, including the use of Dynamic Positioning (DP), which is vital in Arctic conditions due to the impracticality and cost of mooring. Through the Dynamic Positioning in Ice (DYPIC) project, Kongsberg, Statoil, Hamburg Ship Model Basin (HSVA) and the Norwegian University of Science and Technology (NTNU) are taking important steps on the way to bringing the first ice-optimised DP system to market.
Gunvor Hatling Midtbø

Vice President, Communications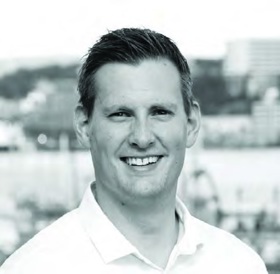 Arne Gürtner, DYPIC project lead, Statoil - Kongsberg is involved in many joint industry projects and sees collaboration as essential to making technological advancements that benefit entire industries.