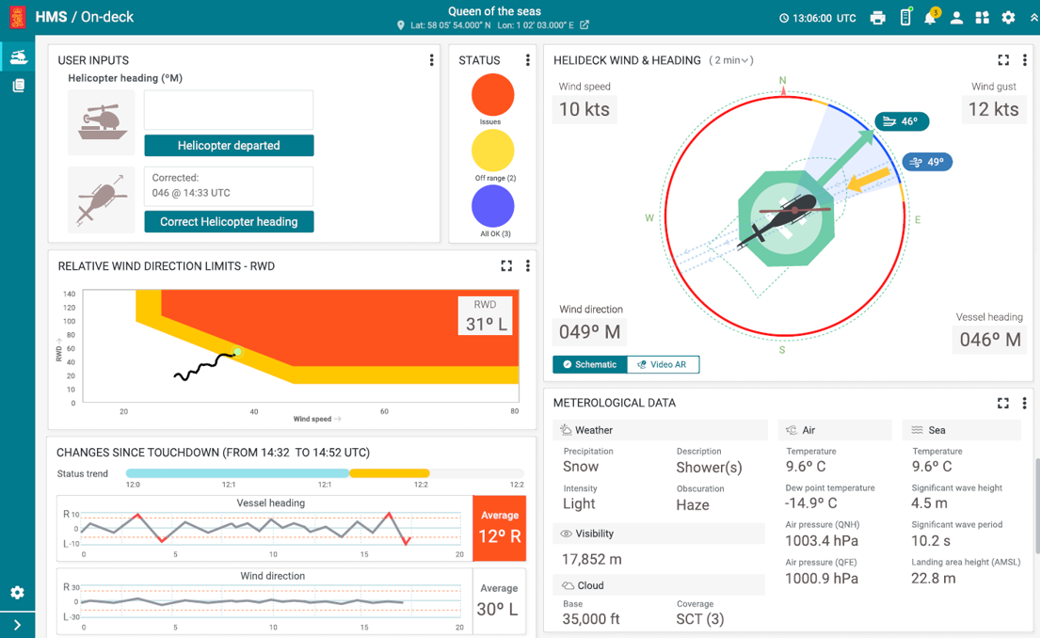 HMS 300 Upgrade
Safe and secure helicopter transport of personnel is essential when operating offshore. In this context international regulations and standards are always evolving, and KONGSBERG is always in the forefront to develop and deploy solutions that meet prevailing recommendations and guidelines.
With the introduction of the Helideck Monitoring System - HMS 300, all issued recommendations and guidelines by the Civil Aviation Authorities in UK, (CAP 437) and accompanying Helideck Certification Agency, HCA (document revision 9b) are met. Read the HCA document here.
Notice!
Helicopter operations to vessels not equipped with a helideck monitoring system meeting this standard will be restricted to stable deck conditions only from 01 April 2021.
Due to the current pandemic, dispensation from these regulations can be given under certain circumstances, given that the process of upgrade is present. Documentation for dispensation application will be provided by KONGSBERG when necessary.
Existing customers with HMS 100 and/or HMS 200 systems from KONGSBERG can do an upgrade to HMS 300 to comply to the above standard.
If you are in need to start the process of upgrading to HMS 300 or installing a new HMS solution, please fill in the form with necessary information, and we will shortly be in touch with you.