Simrad ES120-7DD
Simrad ES120-7DD is a 120 kHz split beam echo sounder transducer
The Simrad ES 120-7DD is a split-beam transducer incorporating 76 piezo-ceramic elements distributed over four quadrants. It is designed for deep water installations with a maximum depth of 1500 m.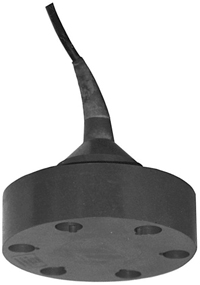 Applications
Fish finding echo sounders
Key technical specifications
These specications are valid when all four quadrants are connected in parallel. Note that the specifications can be altered without prior warning. For a full set of specifications, see the data sheet.
Frequency: 120 kHz
Circular beamwidth: 7°
Maximum input pulse power: 1000 W
Maximum continuous input power: 10 W
Maximum transducer depth: 1500 m
Cable length: 0.5 m (with underwater connector)
Weight without cable: 6 kg
Physical dimensions:

Diameter: 195 mm
Height, body: 120 mm
Order number
Services and support
24/7 Technical support

Our 24/7 technical support team is there to help at any time, day or night, wherever your vessel is.

Conversions, retrofit and refit

We understand the importance of having the right parts, available in the right place, at the right time.

Training

Ensure that your crew is properly and thoroughly trained. This will reduce operational risk, downtime and maximise return on asset investment.