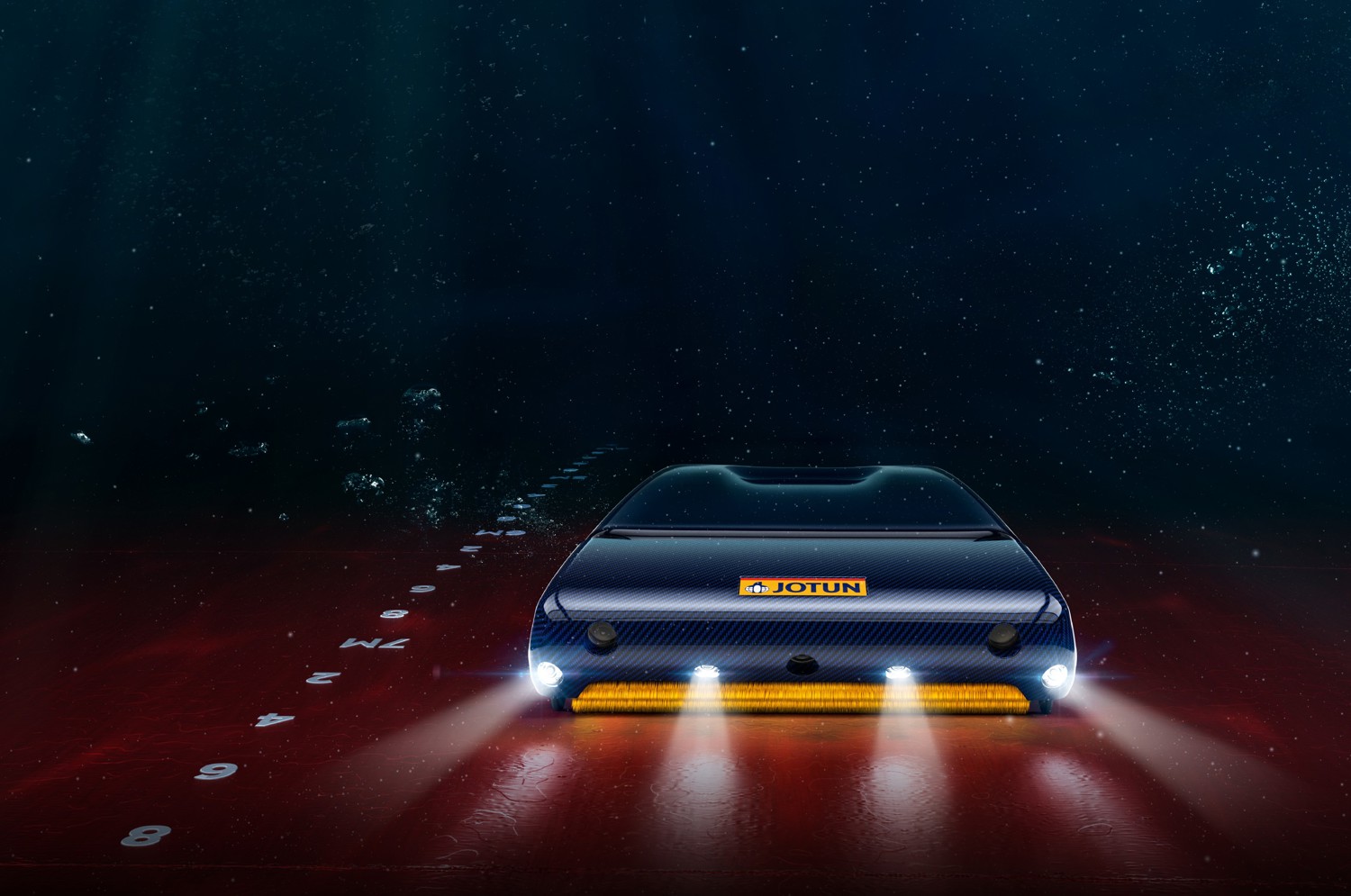 Technology for sustainable oceans
Jotun Hull Skating Solutions
Developed by Jotun. Kongsberg inside.
The HullSkater technology is based on KONGSBERG's long experience within marine robotics and remote operations, resulting in more energy efficient operations and reduced CO2 emissions. Two industry leaders joining forces
Jotun and Kongsberg Maritime have joined forces to develop a game-changing proactive hull cleaning solution designed to provide full operational flexibility and an unbeatable environmental footprint.
When Jotun needed a 'reliable technology partner', a partner with experience and knowledge of marine robotics, underwater sensors, remote operations and a global maritime service network, it was natural to look to Kongsberg Maritime.
PEOPLE & MINDSET MAKES THE DIFFERENCE Ocean Expert Solving Global Challenges
About 80 percent of what KONGSBERG does is related to the oceans. We are the ocean expert. This is an integrated part of our strategy. In all these segments – from sea transportation, climate, energy management, security and seafood – KONGSBERG delivers technology, systems and solutions.
Read more about the revolutionary