Norwegian technology on a journey through space to look for life forms on Jupiter's moons
April 14th, 2023, at 14:15 CET, the European Space Agency (ESA) launched Ariane 5 for a special mission searching for conditions that could support lifeforms on Jupiter's icy moons. Kongsberg Defence & Aerospace (KONGSBERG) is proud to be a part of this mission with our technology onboard. Exploring Jupiter and Ganymede illustration. Photo credit: ESA Several of the technologists and engineers watching the launch live from the city of Kongsberg. Project Owner, Carsten Haavardtun, introducing the project before take off.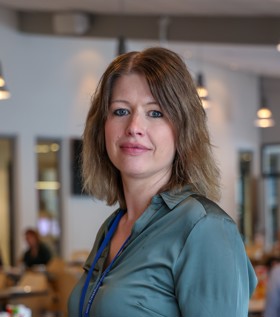 "We have been informed that the solar panels have been unfolded. They have started transmitting power to the satellite through our equipment. Everything is as it should be and works," says Manager Business Development, Sylvia Merethe Omholt. Sedsel Fretheim Thomassen live from TV2 studios.