Meet Ellen – from genetic science to aviation maintenance
"I instantly felt completely comfortable and a part of the group. We're just a big family here at KAMS"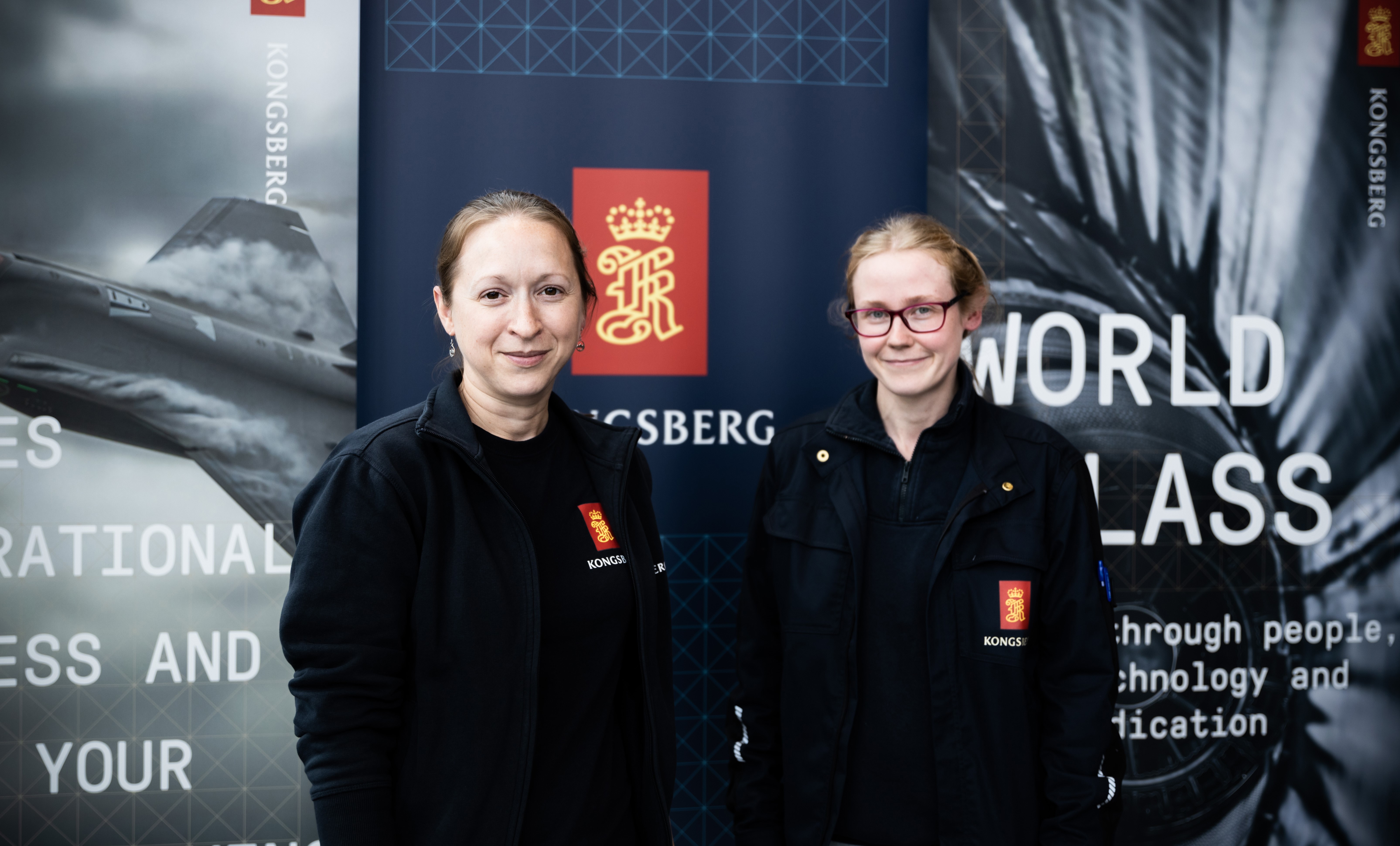 Process Methods Engineer June Hosøy Simonsen is one of Ellen's colleagues or "family members" at KAMS. They share the same passion for aviation.Photo: Njål Frilseth
"Even if it was a huge life change, I know it was the right decision and I'm really glad I came".
Facts:
Kongsberg Aviation Maintenance Services supplies maintenance, repair and overhaul (MRO) services within the aviation industry for both military and civil organizations.

Kongsberg Aviation Maintenance Services at Rygge is the result of collaboration between the Norwegian Ministry of Defence, the F-35 Joint Program Office, KONGSBERG and Pratt & Whitney.

A total of 400 people are currently working in KAMS across their facilities located at Kjeller, Bardufoss and Rygge, and along with the rest of Kongsberg Defence & Aerospace, KAMS is also preparing for a higher workload and expansion of their workforce.