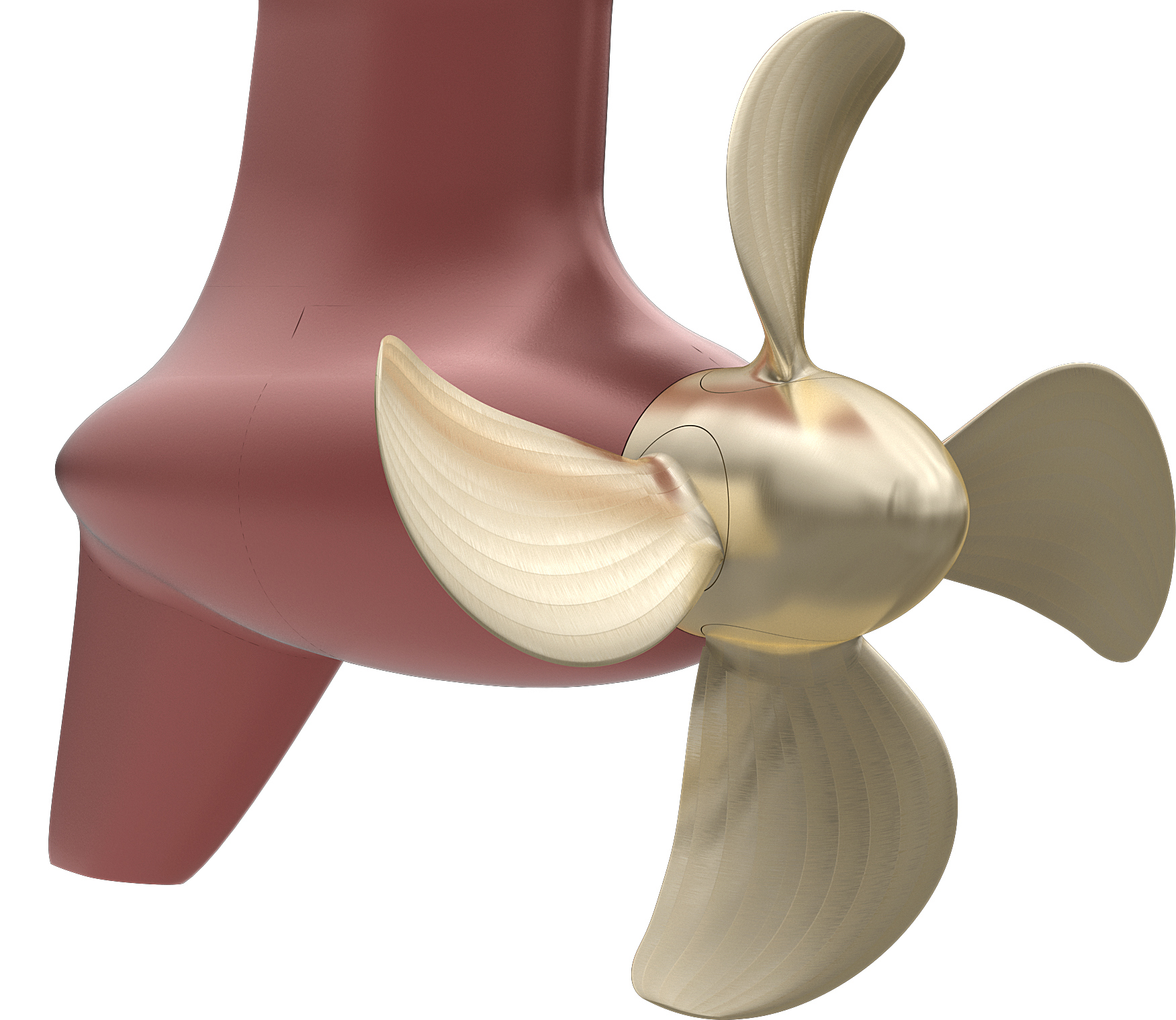 Azipull thruster
The PM motor maintains a very high efficiency over a wide speed range. Proven high propulsive and hydrodynamic efficiency.
The new permanent magnetic driven Azipull
The Azipull-PM (AZP-PM) was introduced earlier this year. It has an L-drive configuration using essentially the same underwater unit as the conventional Azipull, but with a vertical shaft permanent magnet (PM) motor integrated into a new upper unit. The PM motor maintains a very high efficiency over a wide speed range.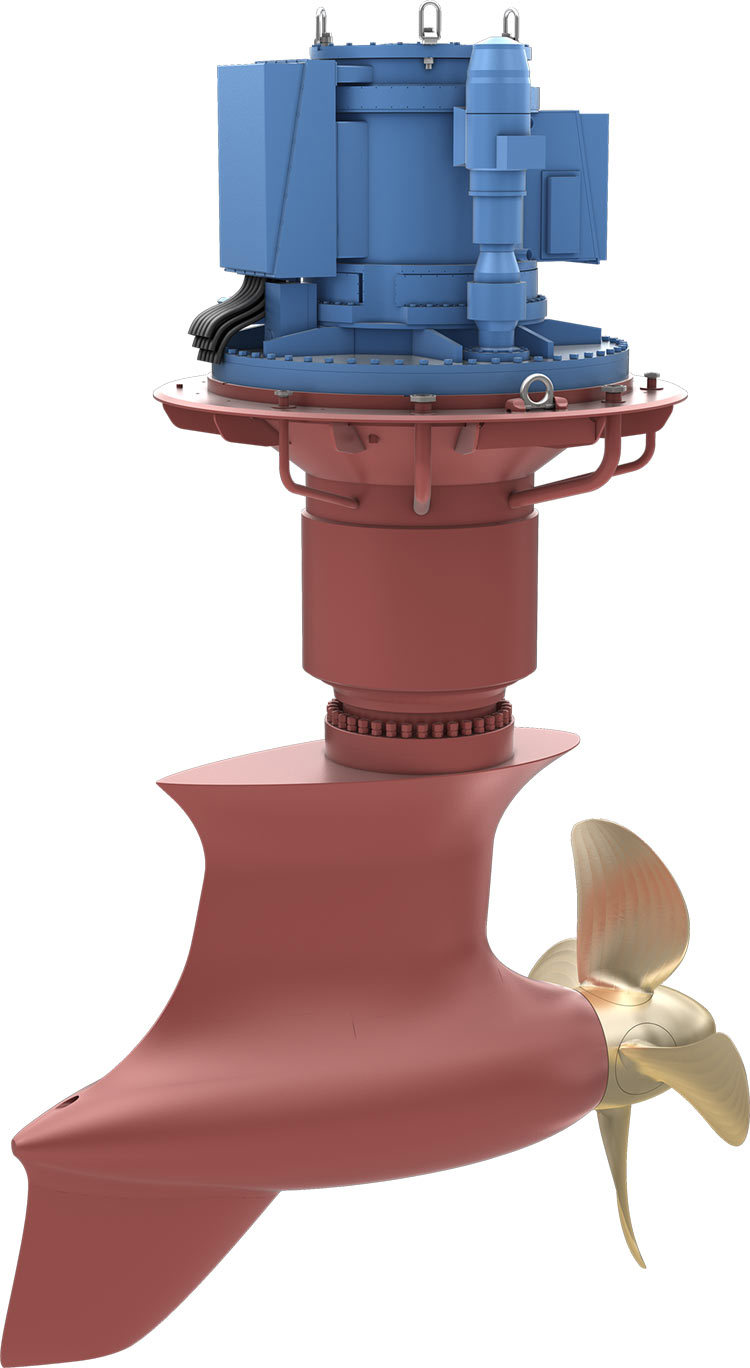 Combined with the proven high propulsive and hydrodynamic efficiency of the Azipull this will be a winning combination, especially as there is a further small gain in mechanical efficiency by eliminating the upper gearbox. Space requirements in the thruster room are reduced because the new thruster is compact, the PM motor lying within the diameter of the mounting flange giving a small footprint and avoiding the complication of a coupling and foundations for the separate motor of a conventional Z or C drive electric configuration.
First to be introduced to the market is the AZP-PM L-drive 120 size, rated at 1,800 - 3,500kW continuous. This will be followed by two smaller frame sizes, 085 and 100, and one larger, the 150, so that this azimuth thruster series will in due course span a power range from 900kW to 5,000kW. They will cover the speed range up to 24 knots.
Key features
Highly efficient pulling thruster
Space saving compact thruster
Reduced installation time for shipyards
Available with CPP or FPP propeller
Services et support
24/7 Technical support

Our 24/7 technical support team is there to help at any time, day or night, wherever your vessel is.

CONVERSIONS, RETROFIT AND REFIT

We understand the importance of having the right parts, available in the right place, at the right time.

Training

Ensure that your crew is properly and thoroughly trained. This will reduce operational risk, downtime and maximise return on asset investment.
Comment pouvons-nous vous aider?