Kongsberg Kamewa Adjustable bolted propeller
(ABP)
The most efficient blade matching for optimum efficiency. In comparison to conventional monobloc fixed pitch propellers the ABP has higher quality blade machining and reduced overall weight, which give easier shipment, handling and mounting.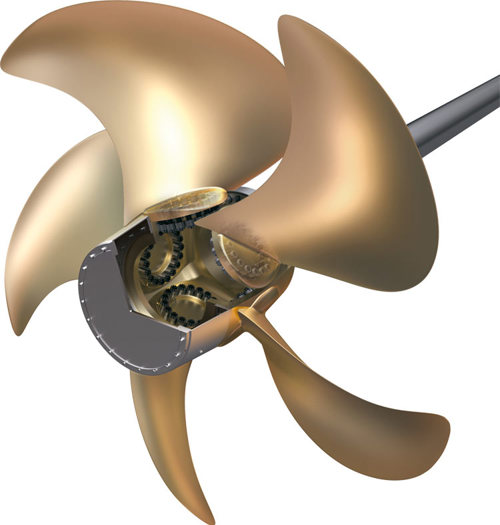 The adjustable bolted propeller (ABP) allows the most efficient blade matching for optimum efficiency while simplifying installation. It uses a hollow hub with four, five or six blades bolted to it from the inside. The special bolts used to attach the blades require only simple hand tools. Slotted holes in the hub allow the blade pitch angle to be adjusted in service to compensate for variations in hull resistance through life. The propellers overall weight is reduced for easier shipment, handling and mounting. Individual blades can be replaced without drydocking. Range from 3.000 kW up to 75MW.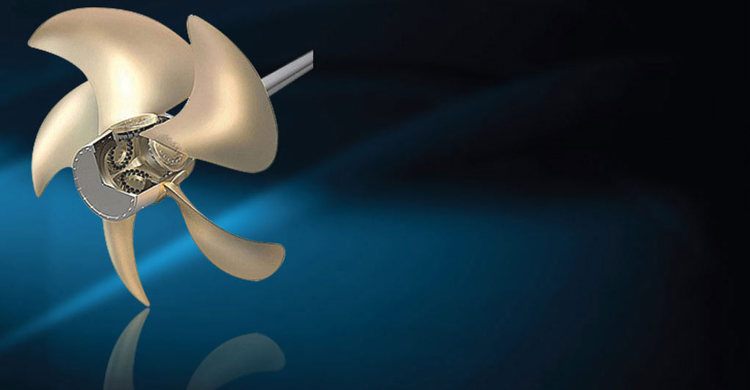 Key features
Spare propeller not needed, thus short pay-off compared to FPP
Slotted holes on the hub allow stepless blade pitch angle adjustment
Stainless steel or NiAl-bronze blades 4,5 or 6 blades available
Simpler, less costly installation at the shipyard. Match marking not needed
Smaller, lighter components mean lower costs for shipment, storage and handling
Individual blades can be replaced if damaged
Easy underwater installation and replacement of blades
Hollow hub reduces total weight and extends bearing life
Higher accuracy than a monobloc propeller since individual parts are machined more efficiently
No limitation in size or weight
Services et support
24/7 Technical support

Our 24/7 technical support team is there to help at any time, day or night, wherever your vessel is.

Conversions, retrofit and refit

We understand the importance of having the right parts, available in the right place, at the right time.

Training

Ensure that your crew is properly and thoroughly trained. This will reduce operational risk, downtime and maximise return on asset investment.
Comment pouvons-nous vous aider?