Simrad FS70
Un sonar de chalut efficace pour visulaiser l'ouverture du filet et les conditions de pêche.
Le nouveau sonar de chalut Simrad combine "le meilleur de deux mondes". Il communique avec le navire par l'intermédaire d'un système de troisième câble et grâce à des capteurs acoustiques montés sur le chalut.
Le nouveau sonar de chalut Simrad FS70 apporte l'image intégrale. Il utilise le système FS du troisième câble afin d'établir la communication entre la tête de sonar submergée et le navire. L'unité submergé communique simultanément avec plusieurs capteurs PI ou FA par des moyens hydroacoustiques. Le système inclut même un echosondeur de 200 KHz.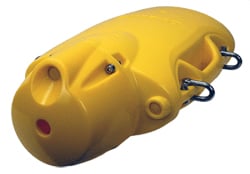 L'affichage à bord présente une image claire de l'ouverture du chalut ainsi que les informaitons fournies par les capteurs. Cette solution sophistiquée vous permet une parfaite maîtrise de tout type d'engin et grâce aux informations recueillies vous améliorerez la qualité de vos prises et l'efficacité de votre temps passé en mer.
Services et support
24/7 Technical support

Our 24/7 technical support team is there to help at any time, day or night, wherever your vessel is.

Conversions, retrofit and refit

We understand the importance of having the right parts, available in the right place, at the right time.

Training

Ensure that your crew is properly and thoroughly trained. This will reduce operational risk, downtime and maximise return on asset investment.