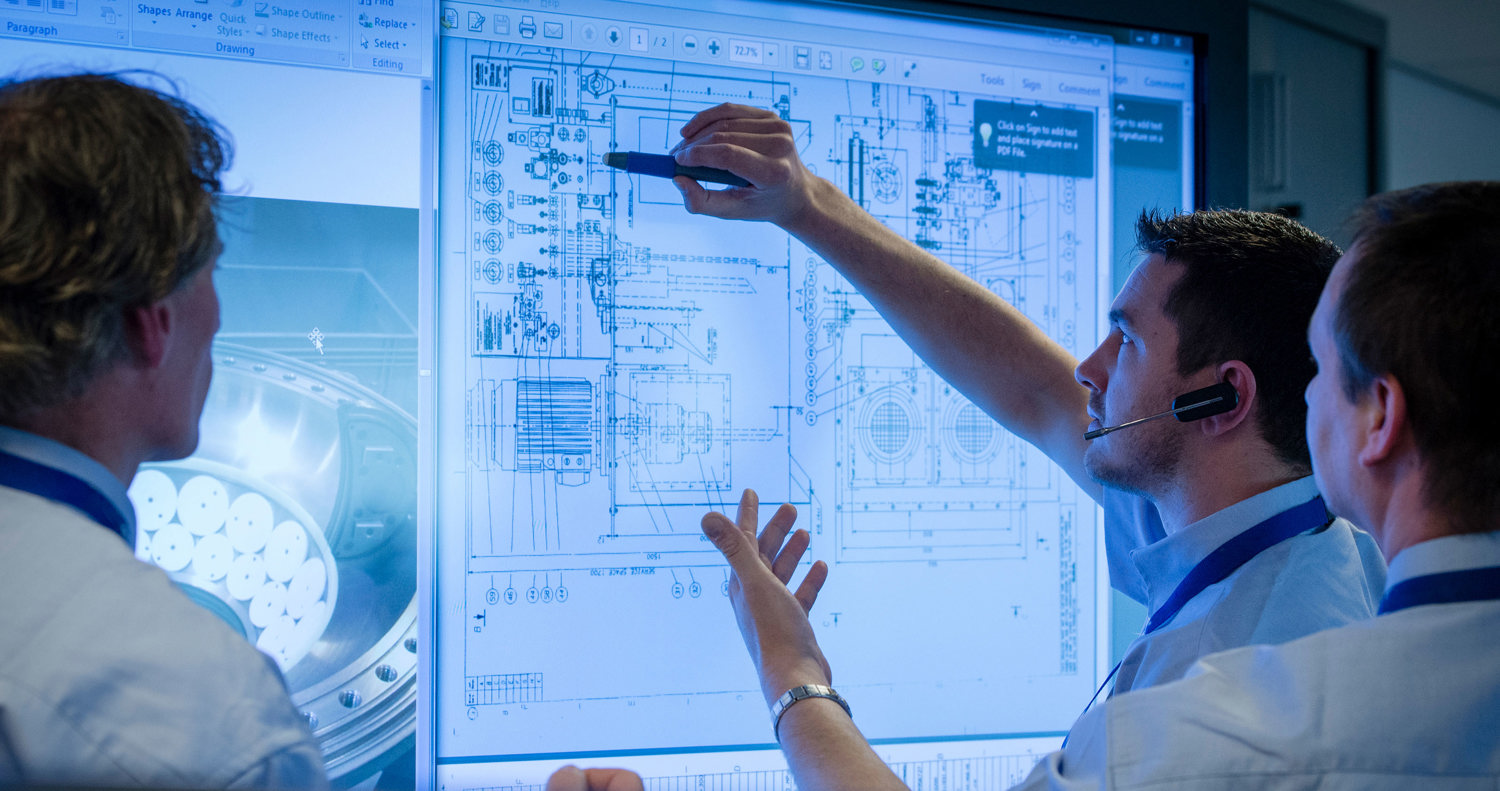 We offer several aftermarket services to provide our customers with professional access to retrofits, conversions, service and maintenance, repairs and upgrades. The close cooperation between design, engineering, production and operation makes us an effective supplier of all types of aftermarket services and spare parts retail.
Comprehensive aftermarket services for ship design and optimisation
Welcome to our Ship Design Aftermarket Support Services webpage. We specialise in providing comprehensive support to optimise vessel performance and efficiency. With our expertise in ship design and engineering, we offer a range of services that ensure your vessel operates at its highest potential.
Whether you require evaluations, technical inspections, or design enhancements, our team is dedicated to delivering top-notch solutions tailored to your specific needs.
Our role and capabilities:
Evaluations of consequences and optimal solutions:

We assess the existing vessel and evaluate the consequences of various factors, such as operational inefficiencies or compliance issues.
Our experts propose optimal solutions to address identified challenges, aiming to improve vessel performance, safety, and compliance.

Support in client meetings:

We provide valuable support during client meetings, offering technical insights, recommendations, and expertise to facilitate informed decision-making.

Onboard vessel visits and inspections:

Our team conducts thorough technical evaluations through onboard inspections, ensuring a comprehensive understanding of the vessel's condition and requirements.

Scanning of existing solutions:

We assist in scanning existing solutions, analysing their functionality, equipment, systems, and arrangements to identify potential areas for improvement.

Technical specifications for equipment and systems requirements:

We develop detailed technical specifications for equipment and systems, considering your vessel's unique requirements, performance objectives, and applicable regulations.

Implications towards rules and regulations:

Our experts have in-depth knowledge of maritime rules and regulations, and we consider their implications during the design process to ensure compliance and avoid operational challenges.

Conversion alternatives and requirements:

If you are considering a vessel conversion, we provide expertise in evaluating conversion alternatives and determining the necessary requirements for a successful transformation.

Operational profiles and analysis:

We analyse your vessel's operational profiles to identify opportunities for optimisation, such as fuel efficiency improvements or operational cost reductions.

Performance optimisations:

Our team focuses on enhancing vessel performance by recommending modifications and upgrades that increase efficiency, speed, and manoeuvrability.

Possible hull optimisations:

We explore potential hull optimisations to reduce drag, enhance stability, and improve overall vessel performance.

Technical specifications for vessel conversions:

If you plan to convert your vessel, we develop detailed technical specifications tailored to the conversion project, ensuring a seamless transition.

Design and engineering project plans:

We create comprehensive project plans that outline the design and engineering process, including timelines, milestones, and deliverables, ensuring efficient project management.

Design and engineering cost:

Our experts provide cost estimates and budget analysis for the design and engineering services, enabling you to plan your project effectively.

Visualisation of concepts:

We employ advanced visualisation techniques to present design concepts, allowing you to visualise and understand the proposed modifications before implementation.
Final operational profiles and analysis
Our team of experts delivers an exhaustive operational profile for each project, analyzing various aspects such as fuel efficiency, speed, payload, and more. We not only consider the operational aspect but also ensure the design aligns with the highest safety standards.
Final technical specifications, equipment & systems requirements
We provide final technical specifications which include detailed descriptions of the systems, equipment, and the materials used. Our specialists guarantee that these components align with your requirements and the highest industry standards.
Handling of class & authorities
We understand the intricacies of the legal and regulatory framework for naval vessels. From preparing and submitting paperwork to liaising with classification societies and authorities, we handle every step to ensure your project complies with all the necessary standards and regulations.
Stability documentation
Our experts provide comprehensive stability documentation, detailing your vessel's performance under various conditions. The stability reports we provide are thorough, ensuring you have all the information you need to operate your vessel safely.
Equipment System Integration
Our team ensures seamless integration of all equipment systems. We leverage cutting-edge technology and our industry expertise to guarantee the interconnectivity and interoperability of all systems on board your vessel, enhancing functionality and operational efficiency.
Engineering deliveries against client/yard
We ensure that all engineering deliveries are done as per the requirements of our clients and yard standards. This encompasses design specifications, material lists, and construction plans among other project documents.
Yard detail engineering support (production documentation)
You get in-depth support for yard detail engineering, including the creation of detailed production documentation. This is essential to ensuring that all construction and assembly processes align with the design specifications and standards.
Site services
Our site services include everything from onsite supervision and project management to installation and commissioning of equipment. We are committed to ensuring your project is executed flawlessly from start to finish.