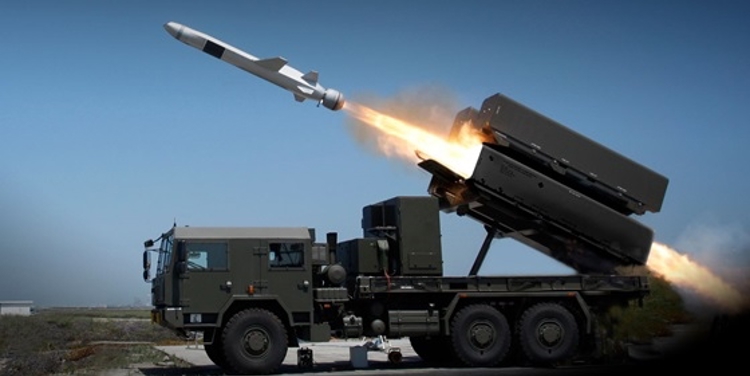 After a successful delivery and acceptance of the first Squadron, this second Squadron will increase the cooperation with the Polish Government and industry and further enhance security of supply by establishing the capability to maintain the system in Poland in an alliance with WZE (Wojskowe Zakłady Elektroniczne S.A).
The system uses NSM in conjunction with a command and weapon control system similar to the renowned NASAMS air defence system in use by four NATO countries, including the US. The radar system, communications system and trucks carrying launch ramps are provided by Polish subcontractors.
The NSM is a fifth generation Strike Missile, developed by KONGSBERG for the Norwegian Navy. NSM reached Initial Operational Capability on the new Norwegian Fridtjof Nansen Class frigates and the new Norwegian Skjold Class corvettes in 2012. NSM was also recently tested by the US Navy on LCS (Littoral Combat Ship) #4 Coronado.
"This agreement proves the leading position of NSM and our position as a reliable partner and supplier to Poland. Polish industry and KONGSBERG successfully delivered the first NSM Coastal Defence Squadron through a close cooperation with the Polish Government. With this contract we continue our ambition of involving even more Polish companies and expand our cooperation into a broader technological arena", says Harald Ånnestad, President of Kongsberg
Defence Systems.