HUGIN Edge set to be a game changer
Pushing the edge of AUV design
The latest variant of the HUGIN autonomous underwater vehicle may be small but it punches above its weight with its radical low-drag design, high-fidelity sensor configuration for short duration, large area survey work and its ability to optimise operations through its goal-based mission planning software.
Gunvor Hatling Midtbø

Vice President, Communications
HUGIN Edge made its debut at the Oceanology International 2022 in London in March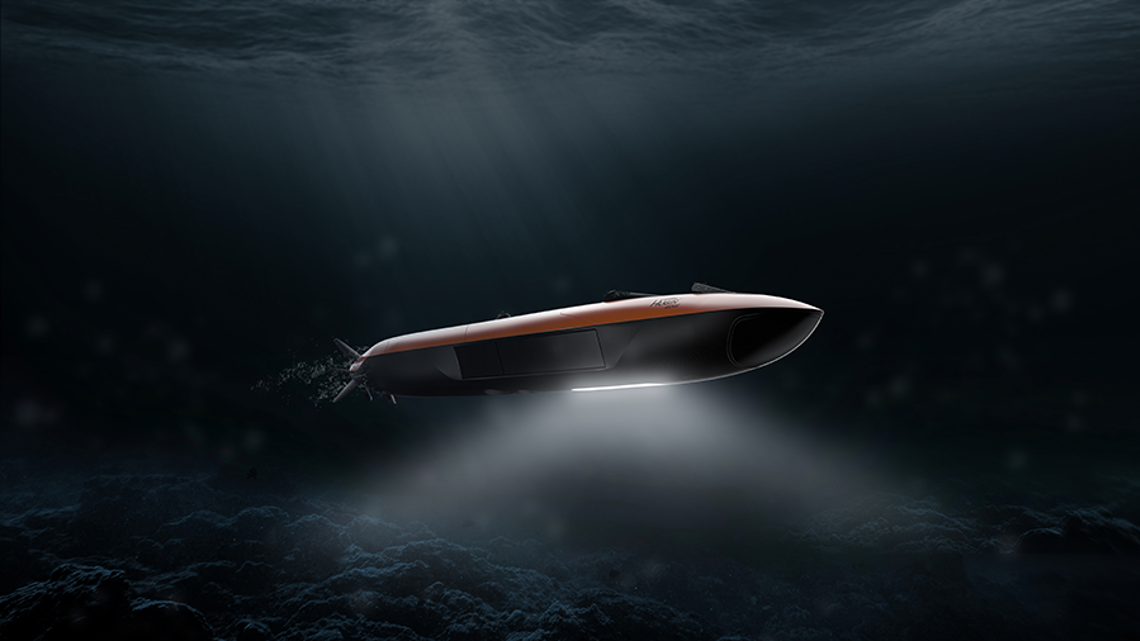 BIG THINGS COME IN SMALL PACKAGES
"There is a real gap in the market for this short-duration large-scale surveying at an economical price and we believe the configuration we have in the HUGIN Edge has been designed to cover most geophysical and infrastructure survey requirements, as well as mine countermeasures, rapid environmental assessment, and search and recovery."
MAKING UNDERWATER MISSIONS EASIER
ADVANCED LOW DRAG AUTONOMOUS UNDERWATER VEHICLE (AUV)
Delivering exceptional durability and reliability, configured for ease of deployment from all platforms and offering class-leading sensor and navigation performance, HUGIN Edge is the newest member of the HUGIN family of AUVs.
The new design combines elements of HUGIN's carbon monocoque approach used with success for the last 20 years coupled to extensive hydrodynamic modelling to refine the hull's low-drag shape. HUGIN Edge stands out as a next-generation vehicle designed specifically to answer the performance and efficiency challenges set by the modern world.