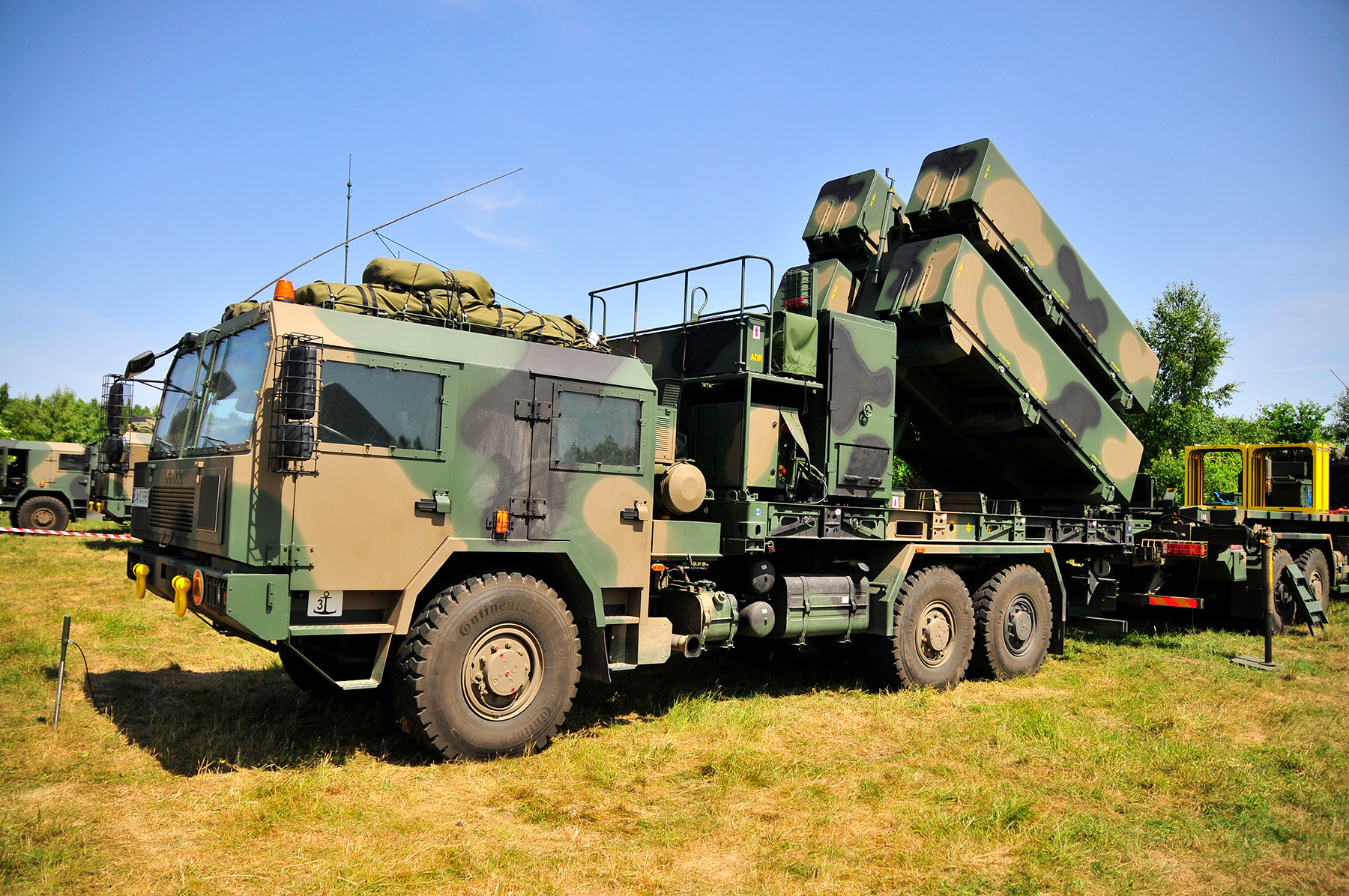 NSM™ Missile Launch Vehicle (MLV)
Highly mobile precision strike
The purpose of the NSM Missile Launch Vehicle (MLV) is to transport, support and launch the Surface-to-Surface Missile, Naval Strike Missile (NSM™). One MLV permits rapid launching of up to four missiles against single or multiple sea or land targets.
The low cost, robust, reliable and highly manoeuvrable MLV provides all-weather, day and night, missile launch capability. Under the remote control of the KONGSBERG Fire Distribution Center (FDC) Command & Control node, the MLV facilitates rapid launching of missiles. It is the direct interface between the missiles and the FDC, transmitting target and guidance data before missile flight. With the NSM™ CDS solution, you will get a superior sea and land target capability at a very low cost.
The NSM™ CDS system is agnostic to the type of vehicle as long as it meets requirements for carrying the Missile Launch Module.
To one FDC you can connect up to three MLVs, each MLV consist of the following hardware
4x Missile Launch Module (MLM)
Internal generator
Secured El cabinet for storage of classified components
Launcher Control Terminal (Ruggedized laptop)
Emergency launch control (local TGT input)
Communication suite
Features
Flexible connectivity
- Field wire
- Fibre optical
- UHF Radio Link
- National infrastructure, latency & bandwidth requirements
- Satellite communication
- GFE radios
Short into action time - High Survivability
Local Emergency firing capability
Short reload time
Low Life Cycle Cost
Transported by Truck/Rail/ Air/ Sea
Vehicle independent