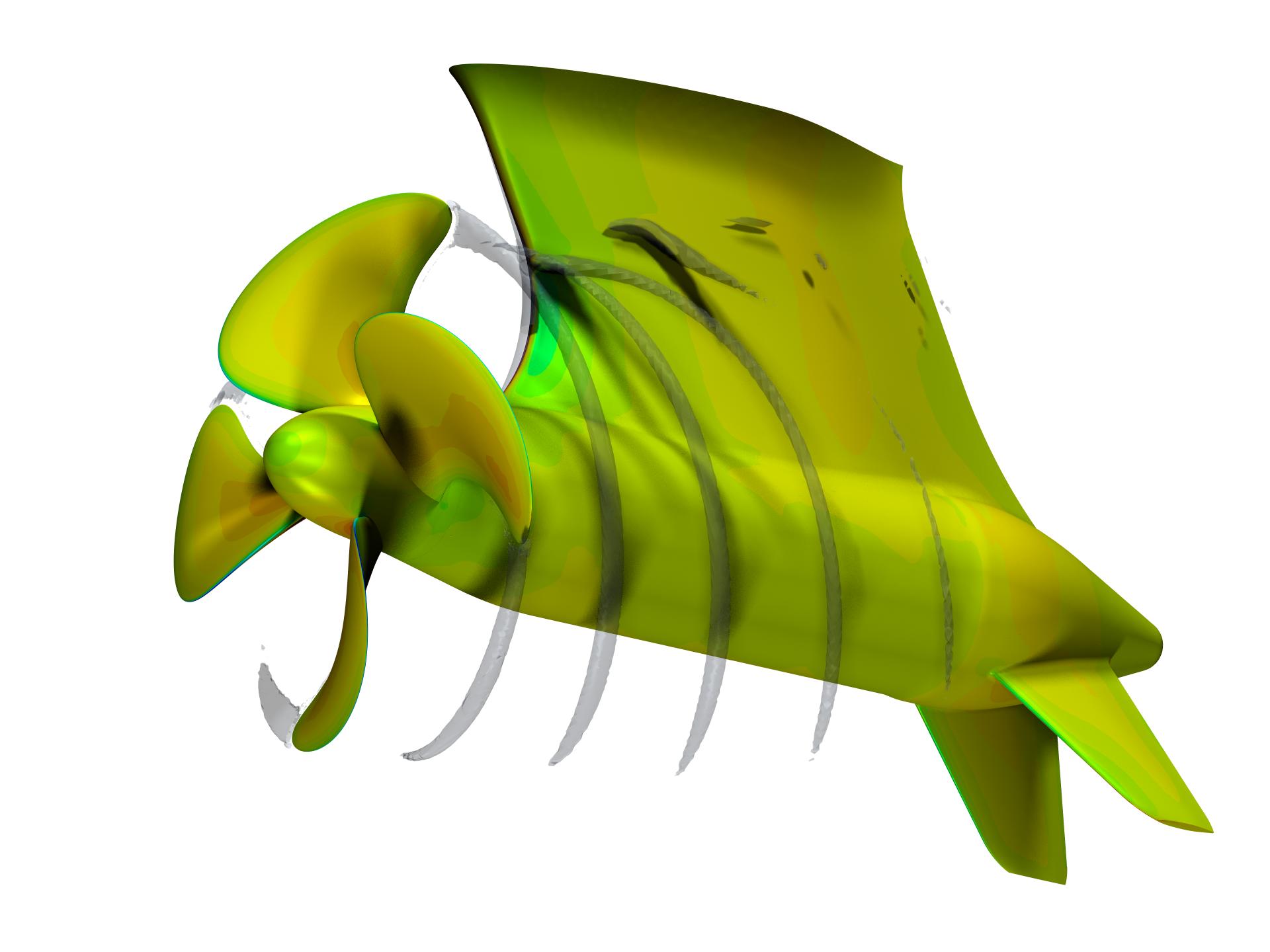 Propeller or thruster open water
Simulation of propeller or thruster unit performance in

undisturbed inflow over a range of advance velocities (J) and

shaft speed combinations, at one or several pitch (P/D)

settings.

​

Prediction of

propeller open water characteristics (KT, KQ, η0)

for

propeller design performance prediction and optimisation.

​

Fully viscous RANS method using SST-kΩ turbulence model.

​

A hybrid mesh technology with wall function. Y+ values at full-

scale of 30-60 and at model-scale of approx. 1 to ensure

adequate near wall treatment.

​

The mesh size is less than 10 million cells with the majority of

the cells are located close to the propeller.